ITINERARY
Day 01                       
SINGAPORE – KATHMANDU
Upon arrival at Kathmandu's Tribhuvan International Airport, you will be greeted by our friendly local representative who will send you to your hotel. (Approx. 1 hr)
Overnight: Hotel
Day 02                       
KATHMANDU SIGHTSEEING
After enjoying your breakfast in the hotel, you will start off your day with a visit to Pashupatinath. Pashupatinath, dedicated to Lord Shiva, is a pagoda- style temple situated on the bank of the sacred Bagmati River, and is one of the holiest temples in the entire Hindu world. There, you will have an opportunity to observe the cremation rituals held by the river as well as to spot the scores of barely- clad marijuana smoking holy men or Sadhus who live in the premises. Visit Patan (aka Lalitpur) – The City of Fine Arts – located just across the Bagmatic River from Kathmandu. The Patan Durbar Square consists of a dense network of Newari style palace, courtyards and temples. The Royal Palace is flanked by three courtyards, each built at a different time with its own unique characteristic: Sudari Chowk, Mul Chowk, and Keshav Narayan Chowk. The earliest of the three, Sundari Chowk is known for its spectacularly carved stone bath and wood ornamentation of animals and deities. There are more than 50 ancient and exquisite temples of Hindu and Buddhist styles within and in the vicinity of the square. Krishna Mandir, a three story Shikhara style temple with 21 golden pinnacles and intricate cravings of Hindu epics of Ramayana and Mahabharat is completely made of stone. There are also many other famous Buddhist temples like Hiranya Varna Mahavihar (Golden Temple), Mahaboudha and Uku Bahal.
Overnight: Hotel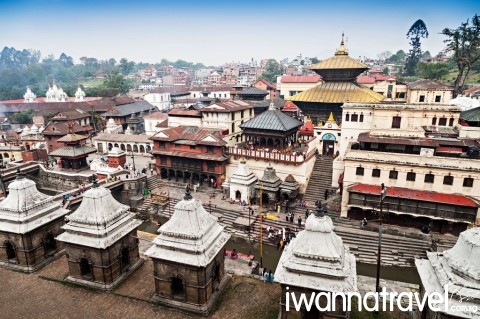 Day 03                       
KATHMANDU – POKHARA
After enjoying your breakfast, you will be transferred by public bus to Pokhara. (Approx. 6 hrs). Other than taking bus all the way to Pokhara, you can also choose to raft down the Trisuli River that runs parallel to the road from Kathmandu to Pokhara The raft starts off at a leisure pace before picking up speed, giving you ample time to familiarize on rafting techniques and build up teamwork. Most of the rapids along the river are class 2 to 3 which offers good introduction to rafting. The activity will end at the village of Mugling where you will be hop onto a public bus to Pokhara.
Overnight: Hotel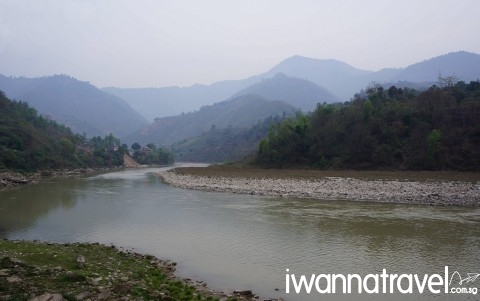 Day 04                       
POKHARA – NAYAPUL – TIKHEDHUNGA
After enjoying your breakfast, you will be driven (Approx. 1 hr) to the trailhead in Nayapul to begin on the Poon Hill trek. After a short hike along the banks of Modi Khola, you will reach Birethanti (1065m), a village with many shops and teahouses. The trail follows the north bank of Bhurungdi Khola and climbs steadily up through the valley before reaching Hile (1495m), and finally to the village of Tikhedhunga (1525m) where you will check in to a guesthouse to rest for the day.
Overnight: Guesthouse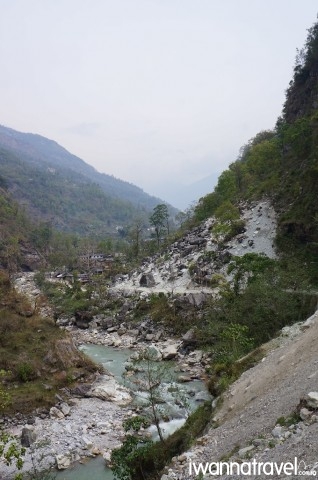 Day 05                       
TIKHEDHUNGA – ULLERI – GHOREPANI
After enjoying your breakfast, you will leave Tikhedhung by following the trail to cross Bhurungdi Khola on a suspension bridge. Subsequently, be prepared for a steep and long ascend via the 3200 stone steps to reach the Magars village of Ulleri (2070m). At Ulleri, you will be rewarded with the spectacle view of Machapuchare (Fishtail Mountain). The trail continues to ascend gently through fine forests of oak and rhododendron towards Banthanti (2250m), Nangethanti (2460m) and then to Ghorepani (2775m). Ghorepani, which means "horse-water" in Nepalese, is a popular pitstop for mule trains which ply the route from Pokhara to Jomsom and beyond. Nestled on top of the mountain, Ghorepani is shrouded with clouds and offers magnificent views of the Dhaulagiri and Annapurna ranges.
Overnight: Guesthouse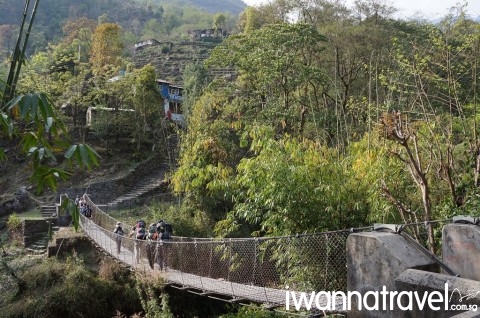 Day 06                       
GHOREPANI – POON HILL – GHOREPANI – TADAPANI
You will start off the hike early (before dawn) for the sunrise climb to Poon Hill, which offers a panoramic view of the Annapurna Range. Watch in awe as the first rays of sun penetrate the enveloping clouds to illuminate the peaks of Dhaulagiri (8167m) and Tukche (6920m), making the effort of waking up early worthwhile. After enjoying the magnificent sunrise, you will return to Ghorepani for breakfast before resuming the trek, exploring the ridges of rhododendron and pine forests to Tadapani.
Overnight: Guesthouse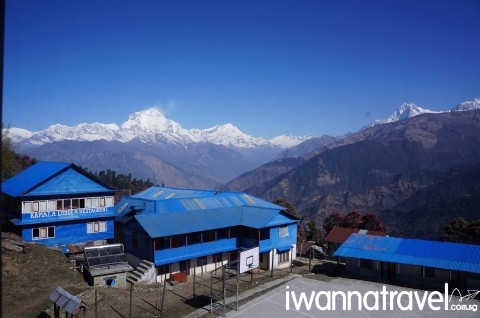 Day 07                       
TADAPANI – GHANDRUK
From Tadapani, the trail descends through sheltered moist forests with occasional views of the mountains before reaching Ghandruk (2000m) – a stunning village of the Gurung people. The Gurung people, one of the ethnic groups of Nepal, have their own dialect, culture, culture, costume, and lifestyle which you will have an opportunity to experience.
Overnight: Guesthouse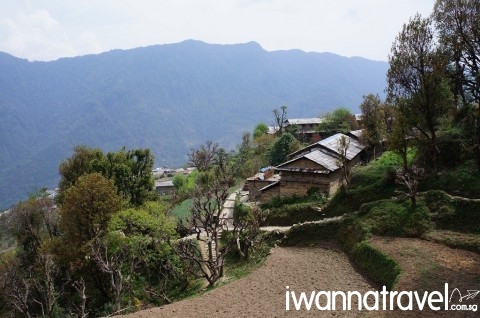 Day 08                       
GHANDRUK – NAYAPUL – POKHARA
As the hike draws to an end, take your time to enjoy the scenery as you follow this last stretch of trail downhill towards Nayapul, where you will be picked up by our transportation back to Pokhara.
Overnight: Hotel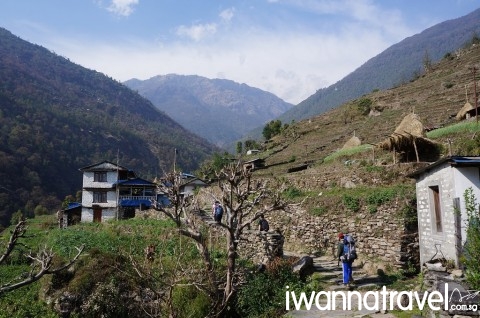 Day 09                       
POKHARA SIGHTSEEING
Pokhara (827m) is blessed with stunning panoramic views of the Annapurna range which forms its backdrop. Machhapuchhre dominates the scenery because of its proximity to the valley and can be seen from anywhere in Pokhara. Two other eight-thousand meter tall peaks (Dhaulagiri, Manaslu) can also be seen from the city. You can stroll around or paddle in Phewa Lake or simply sit back to enjoy the tranquil environment. Visit the impressive Devi's fall where the river flows underground after the fall. Take a short hike to World Peace Pagoda situated atop a hill to watch sunrise over Pokhara. For the adventurous, there is an option to take in the beautiful scenery from another perspective- to paraglide down to the lake side from Sarangkot (1592m).
Overnight: Hotel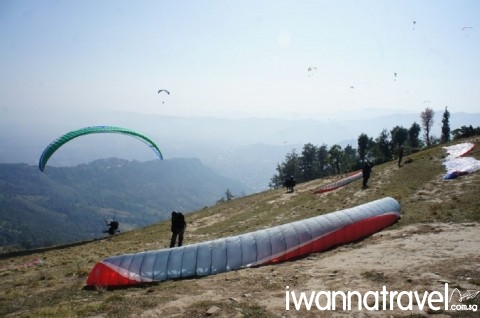 Day 10                       
POKHARA – NAGARKOT
Nagarkot (2195m) – a hill resort, situated on the northern fringe of the Kathmandu Valley is famous for its sunrise view of the Himalaya including Mount Everest. It also offers a panoramic view of the Kathmandu Valley and the whole Langtang range. The area is surrounded by rolling hills of pine trees and soaring hawks against a backdrop of snow capped mountains. Enjoy your day relaxing in the resort and exploring around the area.
Overnight: Hotel
Day 11            
NAGARKOT – KATHMANDU
Wake up early to catch the magnificent sunrise over the Himalayan range. After enjoying your breakfast, you will be transferred back to Kathmandu. There will be an opportunity to explore Thamel – a shopping district with narrow streets selling all kinds of goods ranging from souvenirs, trekking equipments, woven fabrics to sweet pastries.
Overnight: Hotel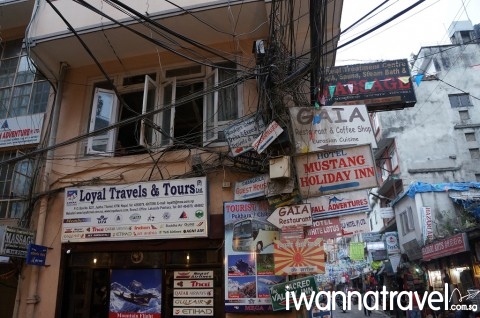 Day 12                       
KATHMANDU – SINGAPORE                   
Prepare to bid goodbye to the lovely city of Kathmandu as you will be transferred to the airport for your flight home after breakfast.
Package includes:
All land transfers including airport transfers
All accommodations in Kathmandu, Pokhara, Nagarkot and during the trek
All hotel breakfasts in Kathmandu, Pokhara and Nagarkot
All meals and drinks (boiled water, coffee and tea) during the trek
Licensed Nepali sightseeing andtrekking guide (English speaking)
Porters
Trekking permit
All entrance fees to places of interest
Package excludes:
Return international air ticket*
Travel insurance*
Nepal Airport taxes. (RS 1695, please check your ticket, it may be already included)
Nepal Visa (Single entry cost around USD25 – depend on duration of stay)
All meals not indicated
Personal medical supplies
Tips for guide and porters
Water rafting and paragliding activities
All expenses of a personal nature
To Bring:
5 pcs passport size photos for Visa and trekking permit
*International fights and AIG Travel Guard Insurance can be arranged on your behalf.
Contact us today to find out more!
DISCLAIMER
IWT LLP, acts only as an agent for The Client in acquiring transportation, accommodations, sightseeing, trekking and other services for The Client's benefit, and on the express condition that IWT LLP shall not be liable nor responsible for any loss (including without limitation, direct, indirect, special, incidental or consequential loss, economic loss), damage, mishap, bodily injury, death, delay, defect, omission or any irregularity that may be caused to The Client, third parties or properties. IWT LLP is to be released from all liabilities deriving from acts of terrorism, hijacking, civil unrest, natural calamities, labour strikes, thefts or any other factors beyond IWT LLP's control. Any losses and expenses are to be borne by The Client. In the event that IWT LLP is found liable by a court of competent jurisdiction on any basis in relation to The Client's booking done via IWT LLP, IWT LLP's maximum liability to the client is limited to the cost of the booking in question. See our full Terms and Conditions.