Event: Mount Ophir (Gunung Ledang) Summit Hike
Date: Saturday, 21st June 2014 (Full Day)
Description: Mount Ophir, or Gunung Ledang, is a 1,276m tall mountain situated at northwest Johor in Malaysia. It's one of the most popular mountains in the region and was said to be the most climbed mountain in the country. For this trip, we will be taking the Sagil trail up and down. We will set off from Singapore at 530am and expect to complete the hike by sunset. After that, we will wash up and have a good dinner before returning to Singapore.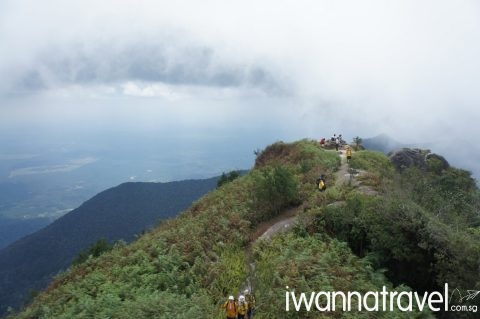 Cost: For a group of 10, the price is SGD 98 each. Amount is inclusive of transport to/from Singapore, official mountain guide, hiking insurance provided by national park, and permits.
Group Size: 4 – 10
Difficulty Level: Moderate fitness and mountain hiking experience recommended
Status: Closed for registration
This event is organised by IWT on behalf of two clients who are seeking like-minded people to join in the tour.  Check our standard Mount Ophir Day Trip Itinerary for more details.  Contact us today if you are keen to join!

Disclaimer: IWT LLP, acts only as agent for the client in acquiring transportation, accommodations, sightseeing, trekking and other services for the clients' benefit, and on the express condition that IWT LLP shall not be liable for any loss, damage, mishap, death, bodily injury, delay, defect, omission or irregularity which may occur or be occasioned, whether by reason of any act, negligence or default of any company or person engaged in or responsible for carrying out any of the arrangements, or otherwise in connection therewith. IWT LLP is to be released from all liabilities deriving from acts of terrorism, hijacking, civil unrest, natural calamities, labor strikes, thefts or any other factors beyond IWT LLP's control. IWT LLP reserves the right to alter or modify itineraries in anyway for the interests of tour members or due to any other uncontrollable circumstances such as weather or other local conditions. See our full Terms and Conditions.