From big sightings to small magical moments, Tanzania offers the ultimate safari adventure that makes for a lifetime of memory. Our 5D4N Northern Circuit Safari will bring you to three of its most important wildlife reserves; Tarangire National Park, Serengeti National Park and Ngorongoro Conservation Area. The dense concentration and variety of wildlife coupled with the amazing and diverse landscapes will take your breath away.
ITINERARY
Day 01
ARUSHA – TARANGIRE NATIONAL PARK 
Pick up from your hotel in Arusha to Tarangire National Park (approx. 3 hrs. drive) which is well known for its ubiquitous giant Baobab tree, large herbs of elephants and tree climbing lions. The Baobab tree is also called the 'upside-down tree' because when bare of leaves, its spreading branches look like roots sticking up into the air, as it has been planted upside-down. At any time, up to 300 elephants can be seen grazing around the shrubland or sipping water from waterholes. Other commonly sighted animals include zebras, giraffes, wildebeests, gazelle, hartebeest, eland etc. The African wild dog, oryx, kudu, and gerenuk, rarely found in other parks in the northern circuit, can also be found here. If you are lucky, you can also encounter the interesting tree-climbing python making its way up a tree trunk. Home to more than 550 species, the park is a haven for bird enthusiasts who can expect so see dozens of species even in the dry season. On your way to your accommodation at Kudu Lodge, you will stop at a lookout point that overlooks the beautiful Lake Manyara, said by Ernest Hemingway to be the loveliest lake in Africa.
Overnight: Kudu Lodge (http://kuducamp.com/)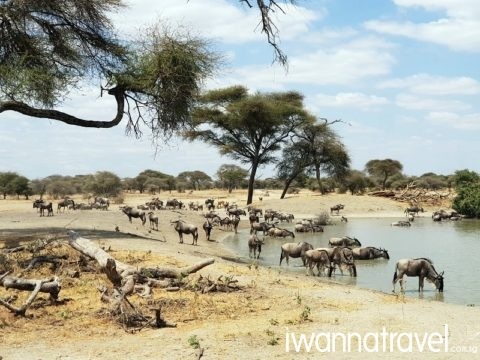 Day 02
SERENGETI NATIONAL PARK
Embark on a game drive towards Serengeti National Park via the beautiful highlands of Karatu and the Ngorongoro (approx. 5 hrs. drive). Serengeti which means endless plain in the Masai language is home to the largest herds and highest concentrations of predators on earth. The plain is also host to one of the most spectacular wildlife event on the planet – the great migration of wildebeest and zebra. In addition to the Big Five (lion, leopard, elephant, buffalo and rhinoceros), there are also great numbers of spotted hyenas, hippopotamuses, leopards, cheetahs, baboons and crocodiles.
Overnight: Serengeti Katikati Lodge
(http://twctanzania.com/en/accommodation/kati-kati-tented-camp/)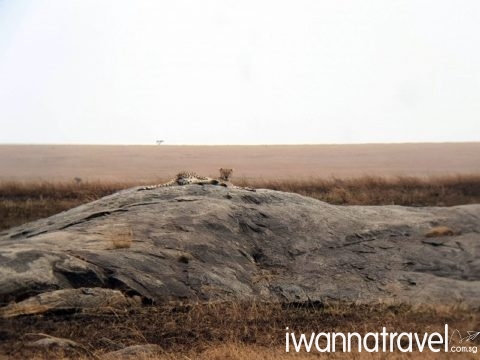 Day 03
SERENGETI NATIONAL PARK
Today you will have the full day to experience the Serengeti. Early riser can get to enjoy a beautiful sunrise over the African savannah landscape. Observe in awe how natural events unfolds in the great plain – animal standoffs, courtship display, mating, calving etc. Catch a glimpse of lions and other predators on their morning hunt. Watch lazy hippos and their cute babies enjoying an afternoon sunbath in mud pool. Spot the well camouflaged and elusive leopard crouching low among the bushes. Other than the great migration, the Serengeti is also famous for its Kopjes – outcrops of granite that poke out like rocky islands in a sea of grass – which provides water, shelters and lookout points for many of Serengeti inhabitants. The Pride Rock in Lion King was actually inspired by these huge boulders.
Overnight: Serengeti Katikati Lodge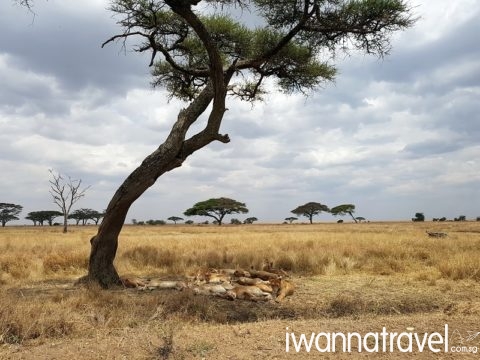 Day 04
SERENGETI NATIONAL PARK – NGORONGORO CONSERVATION AREA
Today you will drive to Ngorongoro Conservation Area with a stopover at Olduvai Gorge that holds the earliest evidence of the existence of human ancestors. It was here that the paleoanthropologists Louis and Mary Leakey discovered the skull of 'Nutcracker Man', the most famous of the early human fossils. The jewel of the conservation area is undoubtedly the Ngorongoro Crater which was created when a large volcano exploded and collapsed in on itself two to three million years ago. The immerse crater which measures between 16-19 km across, with walls of 400-600m high is  home to the densest concentration of wild animals in Africa. Enjoy a picnic lunch by a hippo pond where you can get really up-close with dozens of hippos and their babies. Check in to a lodge perched high on the edge of the crater rim with magnificent views of the crater below.
Overnight: Ngorongoro Wildlife Lodge
(http://www.hotelsandlodges-tanzania.com/properties/en/ngorongoro_index.php)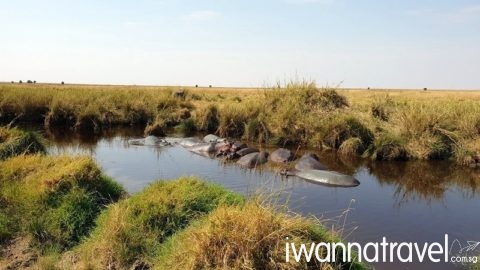 Day 05
NGORONGORO CONSERVATION AREA – ARUSHA

Rise early in the morning for an exciting drive down the crater and get up close with one of Africa's seven natural wonders. Today is your best chance to spot the highly endangered Black Rhino (and complete your Big 5!), the most difficult animal to spot among the Big Five. In the afternoon you will leave the crater and drive back to Arusha. On the way back, you can also visit a traditional Masai village where you can learn about their life, culture and customs.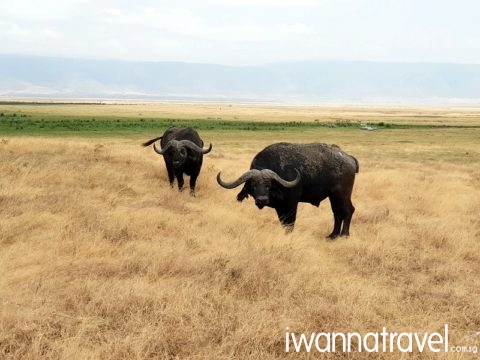 Package includes:
All local land transport
Full board accommodation with meals during the Safari
Bottled water during the Safari
All game drives viewing in a custom built 4×4 Safari Land Cruiser
National Park fees and all applicable government taxes
English speaking guide
Package excludes:
Return international air tickets
Tanzania VISA (Visa-free for Singaporean and Malaysian visitors)
Travel insurance
All meals not indicated
Tips for guide
All expenses of a personal nature
PHOTO GALLERY
Contact us today to find out more!
DISCLAIMER
IWT LLP, acts only as an agent for The Client in acquiring transportation, accommodations, sightseeing, trekking and other services for The Client's benefit, and on the express condition that IWT LLP shall not be liable nor responsible for any loss (including without limitation, direct, indirect, special, incidental or consequential loss, economic loss), damage, mishap, bodily injury, death, delay, defect, omission or any irregularity that may be caused to The Client, third parties or properties. IWT LLP is to be released from all liabilities deriving from acts of terrorism, hijacking, civil unrest, natural calamities, labour strikes, thefts or any other factors beyond IWT LLP's control. Any losses and expenses are to be borne by The Client. In the event that IWT LLP is found liable by a court of competent jurisdiction on any basis in relation to The Client's booking done via IWT LLP, IWT LLP's maximum liability to the client is limited to the cost of the booking in question. See our full Terms and Conditions.