The Komodo National Park is the only place on earth where you can have a close encounter with the legendary Komodo Dragons in their wild habitat. Other than wildlife viewing opportunities, the park also possesses some of the best snorkeling sites and breathtaking lookout points in the world. Our carefully crafted 2d1n boat tour will cover the park's best highlights and maximize your time there.
ITINERARY
Day 01
Singapore/Bali – Labuan Bajo
Fly from direct from Singapore or Bali to Labuan Bajo. Look out for the dozens of uninhabited idyllic islands dotting the Flores Sea. If the skies are clear, you can even see the majestic mount Rinjani of Lombok Island in the distance.
Overnight: Hotel in Labuan Bajo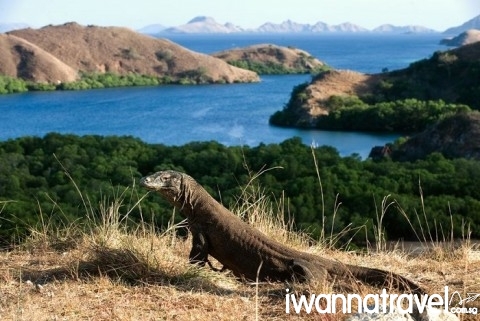 Day 02
Komodo Nation Park Boat Tour
(Labuan Bajo – Rinca Island – Padar Island – Kalong Island)
Tucked away in the remote corners of Indonesia, the islands of Komodo National Park are the only places on earth where you can see Komodo Dragons in the wild. In the morning, you will leave the bustling Labuan Bajo port for Rinca Island to seek out these elusive dragons. Beside the dragons, you can also spot other interesting wildlife like Timor deer, wild boar, buffalos, crab-eating macaque etc. In the late afternoon, we will sail to Padar Island for some Nat Geo worthy shots. The island dubbed to be "Haven for Photographers" offers the most breathtaking look-out point in the whole of Flores. A 40 min hike up its tallest hill offers a 360 degree bird eye view of the jagged coastlines and sharp peaks of Komodo National Park. The island is also for its tri-colored beaches: pink sand beach, black sand beach and white sand beach. Thereafter, you will proceed towards Kalong Island (aka Fruit Bat Island) a low lying circular island to await for an incredible natural phenomenon where at dusk tens of thousands of flying fox will emerge from the island to fly towards Labuan Bajo for their daily food hunt. This endemic species of megabat which has a wind span of up to one meter long looks like a big bird as it flies high above you. The iridescent beauty of the Milky Way awaits you in the night.
Overnight: In boat cabin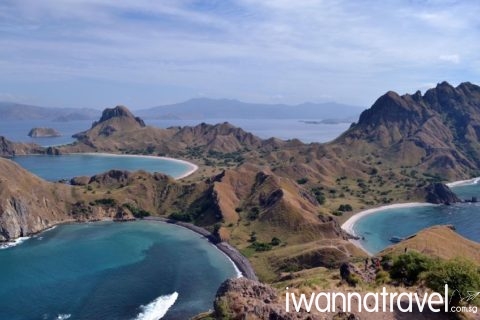 Day 03
Komodo Nation Park Boat Tour
(Komodo Island – Pink Beach – Manta Point – Kanawa Island – Labuan Bajo)
In the morning, you will drop anchor at Komodo Island – the biggest island in the National Park. There are numerous hiking trails ranging from a short and easy 45 min stroll to a few hours long and strenuous hike that transverses across hill tops and valleys. After your morning workout, you can cool down and chill at the Pink Beach. This fine sandy beach gets its striking colour from a pink colour microscopic single-celled organism called Foraminifera. Thereafter you will sail to Manta Point a secluded spot where manta rays are often encountered. These majestic creatures which can grow up to 4 meters wide are some of the marine's most graceful creatures, capable of gliding almost effortlessly even in turbulent water. Other possible marine sightings include turtles, reef sharks, trevallies, clown fish, starfish, etc. The last destination will be the idyllic island of Kanawa – one of the most one of most instagrammed islands of Indonesia. Its surrounding untouched coral reefs have created a lagoon of turquoise tranquil water which makes a perfect spot for snorkelling. After enjoying a beautiful sunset over the sea, we will sail back to civilisation – Labuan Bajo.
Overnight: Hotel in Labuan Bajo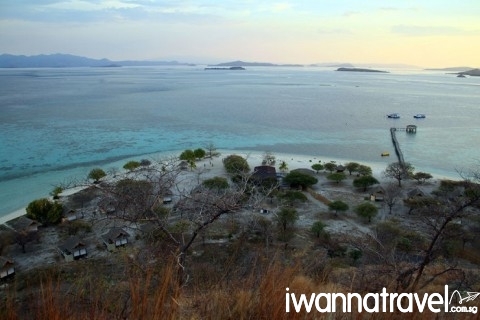 Day 04
Labuan Bajo – Bali/Singapore
Free and easy at your own leisure till airport transfer for your flight home.
Package includes:
All local land transfers including airport transfers
Private boat with non-air conditioned cabin
Snorkeling activities and Snorkeling kits rental
Meals during the boat tour (1 x breakfast, 2 x lunch and 1 x dinner)
Two nights accommodation at Labuan Bajo
Hotel breakfasts
English speaking guide
Entrance fee to Komodo National Park
 Package excludes:
Return international air tickets
Travel insurance
Indonesian VISA (ASEAN citizens are VISA-free up to 30 days)
All meals not indicated
Tips for guides
All expenses of a personal nature
HIKING GRADE
TESTIMONIALS
We enjoyed the activities such as snorkelling in the sea, staying on the boat and village hut. Motorcycle experience on a muddy road (due raining) was really scary but good experience. Guides, driver and boat cabin are experienced in their field and exercised precaution at times.
– Liling (Group of 5 on a 7D6N Flores Trip in July 2018)
We always received prompt replies from our communications with IWT (Bob). Information provided prior to the trip was useful to help us prepare in terms of packing, budgeting, expectations and physical training. The itinerary was customized slightly and incorporated elements of activities that we wanted to do. The guide and driver were friendly and saw to all our needs throughout the trip. 
– Ms Anonymous (Group of 2 on a 7D6N Flores Trip in July 2016)
Though it's a bit out of the way, the unspoilt nature and authentic culture more than make up for the slight inconvenience. The itinerary was very diverse; we did snorkeling, dragon-hunting, trekking and visited really traditional and authentic villages where locals still maintain much of their old customs. We saw a group of locals working together and toiling under the sun to build a school for the village kids –  a testimonial to their communal spirit. One of our best moments was to see hundreds of thousands of bats streaming out simultaneously of the mangrove swamp in Kalong Island – a really magical sight! Thanks Bob for recommending this hidden gem destination to us
– Ms Nyew (Group of 3 on a 7D6N Flores Trip in Mar 2016)
Contact us today to find out more!
DISCLAIMER
IWT LLP, acts only as an agent for The Client in acquiring transportation, accommodations, sightseeing, trekking and other services for The Client's benefit, and on the express condition that IWT LLP shall not be liable nor responsible for any loss (including without limitation, direct, indirect, special, incidental or consequential loss, economic loss), damage, mishap, bodily injury, death, delay, defect, omission or any irregularity that may be caused to The Client, third parties or properties. IWT LLP is to be released from all liabilities deriving from acts of terrorism, hijacking, civil unrest, natural calamities, labour strikes, thefts or any other factors beyond IWT LLP's control. Any losses and expenses are to be borne by The Client. In the event that IWT LLP is found liable by a court of competent jurisdiction on any basis in relation to The Client's booking done via IWT LLP, IWT LLP's maximum liability to the client is limited to the cost of the booking in question. See our full Terms and Conditions.