Looking for an off beaten path adventure in nearby countries? Look no further than Flores in Indonesia! Fun- filled activities guaranteed: Snorkelling in the pristine beaches, Cliff- jumping, Waterfall Hiking, Mingling with the locals, Hunting for Komodo Dragons, Sighting of flying foxes / dolphins, Hiking up the various volcanoes (including one with Tri-Coloured Crater Lakes), Chilling at the Hotsprings and more…
ITINERARY
Day 01
Singapore/Bali – Labuan Bajo
Fly from direct from Singapore or Bali to Labuan Bajo. Look out for the dozens of uninhabited idyllic islands dotting the Flores Sea. If the skies are clear, you can even see the majestic mount Rinjani of Lombok Island in the distance.
Overnight: Hotel in Labuan Bajo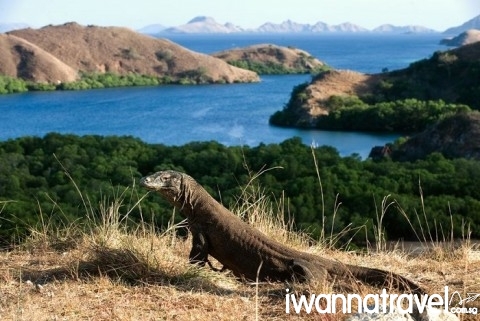 Day 02
Labuan Bajo – Mount Mbeliling – Cunca Rami Waterfall
Take a scenic drive from Labuan Bajo to Roe Village (approx. 1 hr) where the trailhead of Mount Mbeliling is located. The trek to the summit (1290m) takes about 3-4 hrs one way through cool mountain forests with rich variety of flora and fauna. At the top, you will be rewarded with breath taking view over Flores from Labuan Bajo and Komodo Islands in the west to volcanic cones and lake in the east. If time permits, you can also visit Cunca Rami Waterfall – one of the highest in Flores and with pretty pools that offers a refreshing swim. During the trek, you will also pass through various villages and plantations and have the opportunity to watch locals at work in their farmlands and animals like water buffaloes, pigs, and goats grazing freely in the fields. The trek will finish at Werang Village where your driver will be waiting for you to fetch you back to Labuan Bajo.
Overnight: Hotel in Labuan Bajo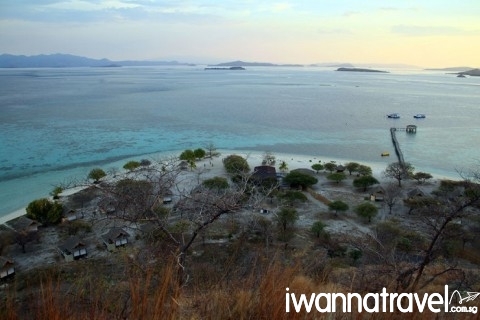 Day 03
Labuan Bajo – Kelor Island – Kanawa Island – Rinca Island – Kalong Island
Nestled between Sumbawa and Flores, the islands of Komodo National Park with their craggy peaks and savannah hill sides are home to beautiful marine life and the legendary Komodo dragons – largest living species of lizard on earth. In the morning, we will leave the bustling Labuan Bajo port for Kelor Island for snorkeling. The serene and picturesque tropical island with glistening sandy beach, magnificent sea garden and coral reefs is home to a home to a myriad of marine life like sea anemone, clown fish, stingrays, dolphins and turtles. You can also climb up to the top of the island for a bird eye view of Flores Sea and the Komodo National Park. We will proceed to another snorkeling site – Kanawa Island – another paradise island in its own right. After a picnic lunch on the tranquil Kanawa beach, we will move on to Rinca Island to hunt for dragons. There are numerous hiking trails ranging from a short and easy 30 min stroll  to a few hours long and strenuous hike that transverses across hill tops and valleys. Other than dragons, there are also good sightseeing opportunities of dragon nests where the dragons lay their eggs, Timor deer and wild pigs. Thereafter, we will proceed towards Kalong Island (aka Fruit Bat Island) a low lying circular island covered with thick mangrove swamp to await for an incredible natural phenomenon where at dusk tens of thousands of flying fox will emerge from the island to fly towards Labuan Bajo for their daily food hunt. This species of megabat is endemic to Indonesia and has a wind span of up to one meter long.
Overnight: Hotel in Labuan Bajo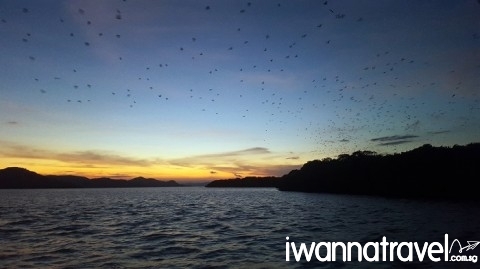 Day 04
Labuan Bajo – Ruteng – Bajawa
Travel through Flores interior to the untouched region of Bajawa where you can experience traditional Flores culture (approx. 8 hrs drive). Along the way, you will visit the intricate spider web rice fields at Cancar. The unique shape is the result of Manggarai people's customary tradition of distributing paddy fields into lots called Lingko. If time permits, you can also visit the famous limestone cave Liang Bau where the remains of hobbits ( small and large bodied humanoid) were found. The drive to Bajawa which passes through various villages and farmland is a good way to see the daily lifestyles of the Floresians and magnificent scenery of Flores interior.
Overnight: Resort in Bajawa
Day 05
Bajawa – Bena Villages/Mount Inerie
The laid back highland of Bajawa surrounded by forested volcanoes and blessed with cool climate is a good place to explore the traditional villages of the Ngada people. More than anywhere else in Flores, this region has retained its traditions and cultures despite the veil of Catholicism. One of the highlights is their interesting architecture; the villages Bena, Luba, Langa, Gurusina and Nage have ngadhu shrines with carved tree-trunk bases and bhaga (miniature houses) in the centers of their compounds. The ngadhu and bhaga which symbolize the male and female ancestors respectively are said to live in the shrines. The thatched roof houses have male or female wooden figurines on them for projection against evil spirits while doorways are decorated with buffalo horns as a sign of prosperity. Those with an adventurous streak can attempt a sunrise hike of the beautifully pyramid shaped 2245m high Mount Inerie – one of the highest volcano in Flores. It takes about 3-4 hrs to reach the summit where you will be rewarded with stunning sunrise over the rolling hills. The region is also well-known for its coffee and spice export. Look out for the ubiquitous cashew nuts, candle nuts, coffee, cocoa, cloves and nutmeg plantations around the villages.
Overnight: Resort in Bajawa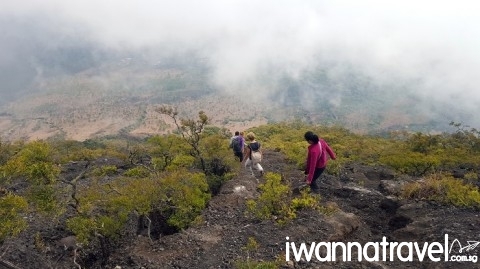 Day 06
Bajawa – Moni – Kelimutu
Travel north towards the picturesque village of Moni (apprx. 5 hrs drive) the gateway to the three coloured lakes of Mount Kelimutu. The volcano contains three striking summit crater lakes of varying colors. Tiwu Ata Mbupu (Lake of Old People) the westernmost of the three lakes is blue in colour. The other two lakes, Tiwu Nuwa Muri Koo Fai (Lake of Young Men and Maidens) and Tiwu Ata Polo (Lake of Evil Spirits) are separated by a shared crater wall and are typically green or red respectively. Other places of interests in the area include the pretty Murundao Waterfall and some hot springs where you can dip into to relax your aching muscles.
Overnight: Resort in Moni
Day 07
Moni – Ende – Labuan Bajo – Singapore/Bali
After breakfast, you will be transferred to Ende (approx. 2 hrs drive) for your flight to Labuan Bajo. From Labuan Bajo, you will take a connecting flight to Singapore/Bali.
 Package includes:
All local land transfers including airport transfers
Boat ride to Komodo National Park
Snorkeling activities and Snorkeling kits rental
All accommodations
All hotel breakfasts
English speaking guide
Entrance fees of all attractions including Komodo National Park and Kelimutu National Park stated in above program
Mountain guide for Mount Mbeliling and Mount Inerie
 Package excludes:
Return international air tickets and domestic air ticket
Travel insurance
Indonesian VISA (ASEAN citizens are VISA-free up to 30 days)
All meals not indicated
Tips for guides
All expenses of a personal nature
HIKING GRADE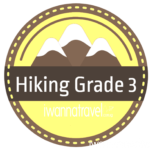 FAQ 
Need more information on Flores Read through our Flores FAQ and get them answered!
OPTIONAL PROGRAM
If you are short of days, you can consider some of our shorter but equally enriching tours below:
4D3N Komodo National Park Tour
TESTIMONIALS
We enjoyed the activities such as snorkelling in the sea, staying on the boat and village hut. Motorcycle experience on a muddy road (due raining) was really scary but good experience. Guides, driver and boat cabin are experienced in their field and exercised precaution at times.
– Liling (Group of 5 on a 7D6N Flores Trip in July 2018)
We always received prompt replies from our communications with IWT (Bob). Information provided prior to the trip was useful to help us prepare in terms of packing, budgeting, expectations and physical training. The itinerary was customized slightly and incorporated elements of activities that we wanted to do. The guide and driver were friendly and saw to all our needs throughout the trip. 
– Ms Anonymous (Group of 2 on a 7D6N Flores Trip in July 2016)
Though it's a bit out of the way, the unspoilt nature and authentic culture more than make up for the slight inconvenience. The itinerary was very diverse; we did snorkeling, dragon-hunting, trekking and visited really traditional and authentic villages where locals still maintain much of their old customs. We saw a group of locals working together and toiling under the sun to build a school for the village kids –  a testimonial to their communal spirit. One of our best moments was to see hundreds of thousands of bats streaming out simultaneously of the mangrove swamp in Kalong Island – a really magical sight! Thanks Bob for recommending this hidden gem destination to us
– Ms Nyew (Group of 3 on a 7D6N Flores Trip in Mar 2016)
PHOTO GALLERY
Contact us today to find out more!
DISCLAIMER
IWT LLP, acts only as an agent for The Client in acquiring transportation, accommodations, sightseeing, trekking and other services for The Client's benefit, and on the express condition that IWT LLP shall not be liable nor responsible for any loss (including without limitation, direct, indirect, special, incidental or consequential loss, economic loss), damage, mishap, bodily injury, death, delay, defect, omission or any irregularity that may be caused to The Client, third parties or properties. IWT LLP is to be released from all liabilities deriving from acts of terrorism, hijacking, civil unrest, natural calamities, labour strikes, thefts or any other factors beyond IWT LLP's control. Any losses and expenses are to be borne by The Client. In the event that IWT LLP is found liable by a court of competent jurisdiction on any basis in relation to The Client's booking done via IWT LLP, IWT LLP's maximum liability to the client is limited to the cost of the booking in question. See our full Terms and Conditions.