Looking for a short retreat in Indonesia away from the tourist crowds? Look no further than West Sumatra, less than 2 hours flight from Singapore as the crow flies. The region extremely rich in nature and cultural heritage is home to a great number of underrated destinations: Harau Valley, Sianok Canyon, Maninjau Lake, Mount Marapi, Bukittinggi, etc.
ITINERARY
DAY 01

PADANG – HARAU VALLEY
Upon arrival at Padang Airport, you will be picked up by our friendly guide to your homestay at Harau Valley (approx. 4 hrs. drive). Along the way, you will break for rests at Kiambang and Tabek Patah with amazing views of the imposing Mount Marapi amid lush paddy fields. Free and easy at your own leisure for the rest of the day.
Overnight: Homestay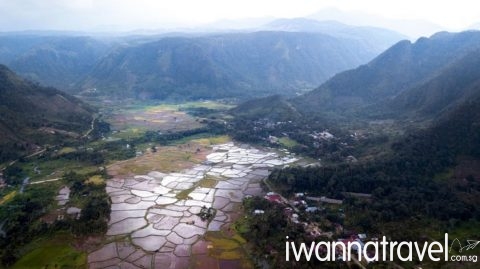 DAY 02

HARAU VALLEY
Wake up to the chirping of birds and enjoy a full day exploration of the Harau Valley. Embark on a countryside hike to visit pristine waterfalls like Aka Berayun, Sarasah Bunta, Sarasah Luluih, etc. (there are ample of them!), canyons, interesting rock formations and paddy fields. If hiking is not your cup of tea, you can also explore the area on pedal or simply wonder around the village and interacting with friendly locals. The valley with its vertical cliff walls is also a rock climb paradise with hundreds of routes ranging from 5b onwards.
Overnight: Homestay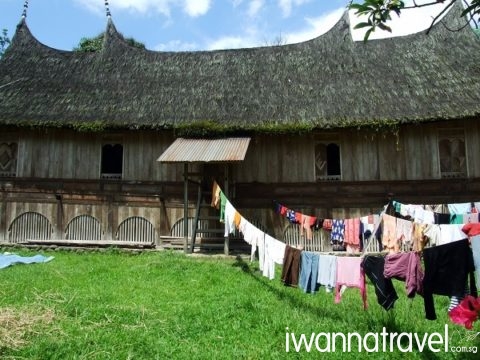 Day 03

HARAU VALLEY – SIANOK CANYON – MANINJAU LAKE
After breakfast, you will proceed to Panorama Park a lookout point with breathtaking views of the Sianok Canyon (approx. 2 hrs. drive). Spend some time to explore the canyon and its surroundings. There is a Lubang Jepang (Japanese Cave), a colossal underground bunker built by hundreds of thousands of forced labour during the Japanese occupation period in WWII. The extensive bunker was built with sleeping quarters, kitchen and a number of special rooms like reconnaissance rooms, ambush rooms, prisons and armory. After lunch, you will carry on to Puncak Lawang for a fabulous view of Maninjau Lake, an impressive volcanic lake at the bottom of an immerse caldera (approx. 45 min. drive). For an adrenaline rush, you can also try out paragliding from the top of the hill. Thereafter, you will drive along the caldera rim towards the famous Kelok 44, a steep downhill road with 44 hairpin turns towards the surface of Lake Maninjau. In the late afternoon, you can go for a tour ride around the circumference of the lake or enter the forest for a short walk to look for the elusive Rafflesia – biggest flower in the world.
Overnight: Hotel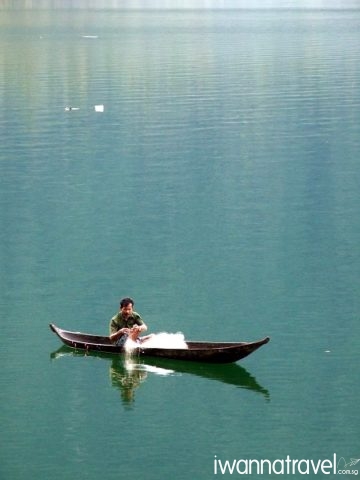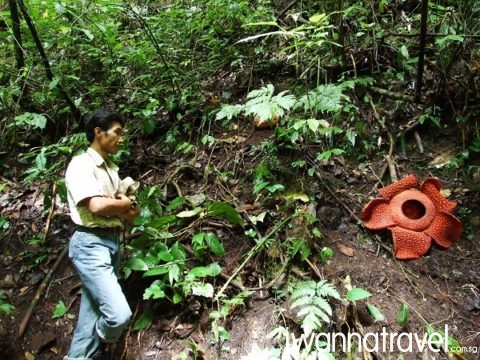 Day 04
MANINJAU LAKE – PADANG
Free and easy at your own leisure till airport transfer for your flight home (approx. 3.5 hrs. drive).
Package includes:
All local land transfers including airport transfers
All accommodations
All homestay breakfasts and hotel breakfast
English speaking guide
Entrance fees of all attractions stated in above program
Package excludes:
Return international air tickets
Travel insurance
Indonesian VISA (ASEAN citizens are VISA-free up to 30 days)
All meals other than breakfasts (our guide will recommend highly rated restaurants according to your preference)
Cycling and paragliding activities
Tips for guide and driver
All expenses of a personal nature
TESTIMONIALS
We had an amazing 5d4n trip to Padang, Harau Valley and Pekanbaru city in Indonesia during the National Day holidays. Bob from iwannatravel sg provided us with excellent liaison and details before the trip, and answered our queries as much as possible. We had awesome local guides and drivers during our trip, especially hiking up Mount Marapi (Padang) and our homestay at Harau Valley (weather was so good we didn't want to leave). Overall, it was a well-rested trip filled with adventure which we would highly recommend!
– Shuhui (Group of 5 on a 5D4N Mt Marapi, Harau Valley and Pekanbaru Tour in Aug 2018)
PHOTO GALLERY
Contact us today to find out more!
DISCLAIMER
IWT LLP, acts only as an agent for The Client in acquiring transportation, accommodations, sightseeing, trekking and other services for The Client's benefit, and on the express condition that IWT LLP shall not be liable nor responsible for any loss (including without limitation, direct, indirect, special, incidental or consequential loss, economic loss), damage, mishap, bodily injury, death, delay, defect, omission or any irregularity that may be caused to The Client, third parties or properties. IWT LLP is to be released from all liabilities deriving from acts of terrorism, hijacking, civil unrest, natural calamities, labour strikes, thefts or any other factors beyond IWT LLP's control. Any losses and expenses are to be borne by The Client. In the event that IWT LLP is found liable by a court of competent jurisdiction on any basis in relation to The Client's booking done via IWT LLP, IWT LLP's maximum liability to the client is limited to the cost of the booking in question. See our full Terms and Conditions.