Located just 60 kilometers from Surabaya, the two peaks of Mt Arjuno and Mt Welirang can be bagged in a short but tough weekend climb via the Tretes route.  Mt Arjuno (or Mt Arjuna), named after a hero in the Indian epic Mahabharata, is a dormant volcano  towering 3339m. Mt Welirang, on the other hand, is an active volcano that still see active sulphur mining and stands at 3156m. The common base camp for both summits  is located near the small mining community at Pondokan. Under clear weather, you are able to see Mt Semeru and other nearby peaks from the summits.
ITINERARY
DAY 01
SINGAPORE – SURABAYA – TRETES
Fly direct from Singapore Changi Airport to Surabaya Juanda International Airport. Upon arrival at the airport, you will be picked up by our friendly guide to Tretes (approx. 1.5 to 2 hrs drive). At Tretes (760m), you can enjoy the pool and views of the surrounding countryside. Have an early night rest for hike tomorrow.
Overnight: Tanjung Plaza Hotel or similar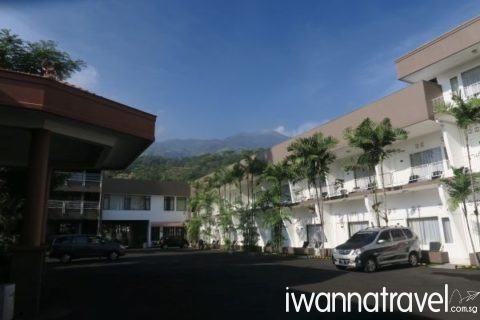 DAY 02
TRETES –  PONDOKAN – WELIRANG SUMMIT – PONDOKAN
After your hotel breakfast at around 730am, you will embark on the 5 to 6 hours trek on  rocky terrain (sometimes used by mining trucks) to Pondokan (2450m), the location of a small mining settlement, you camping ground and also the intersection between Mt Welirang and Mt Arjuno.  Have your lunch and take a rest at Pondokan before continuing for Mt Welirang summit.  It takes around 2 to 2.5 hours to reach the 3156m peak where will able to see an active sulphur fumarole. Enjoy the surrounding views before descending to your campsite which should take around 1.5 to 2 hours.  Dinner and tents will be prepared by our team.
Overnight: Tents with sleeping bags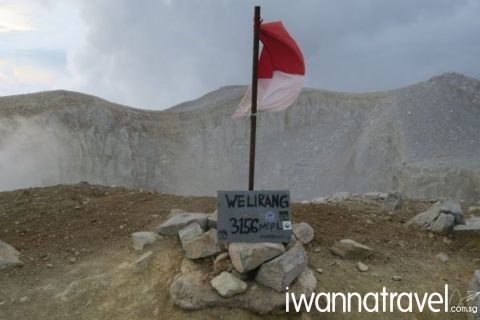 DAY 03
PONDOKAN – ARJUNO SUMMIT –  PONDOKAN – TRETES – SURABAYA
You will be given an early morning wake up call at around 230am (confirm with guide) for Mt Arjuno summit trek.  For most part of the trek, you will be walking through the jungle before reaching the ridge line.  It takes around 3 hours to reach the summit. Take the time to enjoy your breakfast and sunrise views from Arjuno before heading back down to Pondokan.  At Pondokan, have a good rest and early lunch then continue the same route down to Tretes.  Our waiting vehicle will transfer your group to Surabaya. (approx. 1.5 to 2 hrs drive).  If time permits, go for a soothing massage and of course, sample the local cuisines
Overnight: Artotel or similar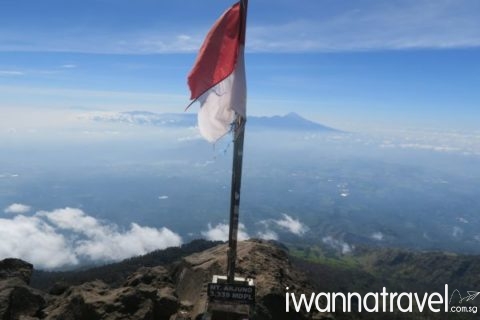 DAY 04
SURABAYA – SINGAPORE
Free and easy at your own leisure or our guide can bring your group for sight-seeing before transferring your group to the airport for your flight back to Singapore
Package includes:
All local land transfers including airport transfers
First and last night accommodation in hotels
Hotel breakfast
All meals and drinks (bottled mineral water, coffee and tea) during the trek (2 lunches, 1 dinner, 1 breakfast)
All camping equipment (tents, sleeping mats, sleeping bags)
Local Indonesian trekking guide (English speaking)
Porters for tents, sleeping bags, food and communal equipment
National Park entrance fee
Package excludes:
Return international air tickets
Travel insurance
Indonesia VISA (ASEAN citizens are VISA-free up to 30 days)
All meals not indicated
Porters for personal bags
Tips for guide and porters
All expenses of a personal nature
HIKING GRADE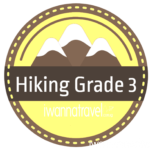 MISCELLANEOUS INFORMATION
Climbing Season: During the dry months from May to November
Rainy Season: December to April
Temperature: It can get very cold and it can rain even during the climbing season. Warm clothing and rain gears are necessary.
Difficulty Level: Climbing Mt Welirang and Mt Arjuno over 2D1N is considered very tough. Expect to hike around 9-11 hours each day. Hikers should bring along only essential items (warm clothing, poncho/rain jacket/pants, change of dry clothing for the night, headlight and trekking stick) for the climb.  Hiking sticks and trekking sandals (for gravel path) are recommended. Normal trekking throughout except for some light scrambling. No rock climbing or technical climbing skills needed.
OPTIONAL PROGRAM
For early arrival flight on day 1, we can add a stop for a short trek to Kakek Bodo Waterfall or visit Jawi Temple before settling down at your hotel at Tretes.
If the hikers' progress is too slow on the first day of the 2D1N trek, they might have to skip Mt Welirang.  On day 2, it is possible to start off later to skip the sunrise at Arjuno.  For hikers who prefer a more leisurely pace, we can extend the hike over 3D2N (day 1 to Pondokan, day 2 to Arjuno and Welirang summit, day 3 down to Tretes).  For bigger groups, it is possible arrange a truck to cover most of the distances between Tretes and Pondokan.
Another possible 3D2N program is to start the trek from Sumber Brantas Village and spend the first night at Lembah Pelana (Saddle Valley) (2.910m asl).  On day 2, trek to Welirang summit and back to Lembah Pelana before trekking to next campsite at Pasar Setan (Devil Market) (3100m asl). On day 3, start the trek early for sunrise at Arjuno summit, then trek down to Purwosari passing by ancient temple ruins of Mangkutoromo. This is a more interesting trail that avoids that hard gravel path at Tretes but a minimum of 3D2N is required.
Other hikes in the region including Ijen Crater and Mt Bromo, and Mt Semeru and can be combined with this itinerary.
TESTIMONIALS
The climb was great, the view was amazing. We really enjoyed the fact that it wasn't too touristic and all hikers were local. The guide was very helpful and brought us around in Surabaya on Saturday.

– Aijing (Group of 2 on a 4D3N Mt Arjuno & Mt Welirang trip in Apr 2019)

Personalised pickup and attention to our well being. Focused to help us to have good experiences. Guide Udin is very professional. Dependable, attention to details, providing good advices. Porters are friendly and helpful. We are very happy with the service level, professionalism of the whole team to bringing good experiences to hikers like us.

– YT (Group of 3 on a 2D1N Mt Merbabu Camping trip in Nov 2018)

Hi Bob, thanks very much for making the arrangements and making this trip a meaningful one for me. The service that you have provided is exception, really unlike any vendors that I have engaged before. The prompt replies and staying connected with the traveller during the trip helps to reassure the traveller. The guides that were engaged were also very professional and ensures the safety of the climber. The guides takes the effort to brief the climber and checks that there are proper safety equipment before the hike so that safety of the climber will not be compromised. It was a smooth trip. The drivers for the transfers were also punctual. It's really a great trip! Thank you very much!

– Pei Yi (Solo hiker on a 4D3N Semeru trip in Aug 2018)

The guide and porters were experienced and very nice! They were very helpful and fun 🙂 the cooking was delicious and they were wonderful hosts. We were pretty slow but they were understanding about it. They were very accommodating of our wants to stop and take pictures along the way too. I'd like to commend porter Diu (I hope I'm spelling it right), my Friend was struggling up and he offered to carry her bag for her. During the descend, I kept slipping and he was so kind to help me down the many steep paths.

– Stef (Group of 6 on an 2D1N Mt Merbau Summit & Camping trip in Jul 2018)

We were lucky, the weather was good and sunny throughout the trip. Scenery was beautiful and most importantly food was great. A great trek but not a stroll in the park. Summit push was a struggle for some of us. Thanks Ying for making our trip a success.

– Jace Lee (Group of 4 on a 4D3N Semeru trip in June 2018)

Profession guide ensures a safety and comfortable journey during the adventure. Tents and pillows were of good condition and organisation of daily itinerary was based on our capability and ability to continue the hike rather than rushing for the schedules. The hiking and trip journey was enjoyable.

– Adam (Group of 4 on a Mt Rinjani trip in May 2017)

The whole arrangement from the start to the end was smooth. The support of the guide was immense and we enjoyed ourselves all the way through. But kudos to the guide who made this experience a beautiful one.

– Mus (Group of 4 on a Mt Rinjani trip in May 2017)

It has been a fulfilling trip from the start to the end. Ying has been very meticulous from the beginning; paying great attention to our dietary requirement, rooming arrangement etc. Thanks Abdul, our guide, for the encouraging gestures to keep us going especially during the summit push. Fond memories for years to come!

– Celine (Group of 7 on a Mt Rinjani trip in June 2016)

This was our third trekking trip with IWT after Rinjani and Ophir. We continued to be impressed with their consistent personalized customer service and responsiveness. The pre-trip briefing package which consisted of a detailed packing list and things to take note of are especially useful for our climb preparation.Thanks Bob for keeping a constant check on us during the trip. We look forward to many more trips with you.

– HL Chua (Group of 5 on a 5D4N Semeru trip in May 2016)

Thanks to our guide Arief for making my life so much bearable during the 3d2n trek. It was a tough trek especially for someone like me who's not so fit but the scenery was really worth the sweat. Looking back it's a trip well planned and executed. Thanks for making this happen.

– Jiahui (Group of 5 on a Mt Rinjani trip in May 2016)

We had a great trip and received very good services from the mountain guide and his helpers. We greatly appreciate the  thoughtfulness with which iwannatravel planned the itinerary especially when we need to make last minute change to reduce the group size. Our trip is all well planned and executed. We greatly enjoyed ourselves throughout the trip.

– Susana Chua (Group of 3 on a 5D4N Semeru trip in Sept 2015)

Kudos to IWT for making our Semeru trip a success; everything from driver, guide to accommodation were well planned and organised! The Semeru FAQ and packing list provided by Bob were especially useful in helping us to prepare for this trip. Bob was always very prompt and patient towards our enqueries and requests for itinerary amendment. We look forward to our next trip with IWT! 

– Jeremy (Group of 6 on a 5D4N Semeru trip in Aug 2015))

We are very happy with the overall arrangement of everything from the choice of trekking company, the transportation and the accommodations. We were very well taken care of on the trek. The foods on our camping trip was really great. Beyond our expectation actually. =) Thanks you Bob for the patience to answer to all our queries and giving us advises that helps us greatly to planned out our extension stay after the climb. Will definitely join their other climbs or engage them to plan another trip again. =)

– Yen Wei (Group of 9 on a Mt Rinjani & Gili Trip in Aug 2015)

Read more at testimonials!
PHOTO GALLERY
Contact us today to find out more!
DISCLAIMER
IWT LLP, acts only as an agent for The Client in acquiring transportation, accommodations, sightseeing, trekking and other services for The Client's benefit, and on the express condition that IWT LLP shall not be liable nor responsible for any loss (including without limitation, direct, indirect, special, incidental or consequential loss, economic loss), damage, mishap, bodily injury, death, delay, defect, omission or any irregularity that may be caused to The Client, third parties or properties. IWT LLP is to be released from all liabilities deriving from acts of terrorism, hijacking, civil unrest, natural calamities, labour strikes, thefts or any other factors beyond IWT LLP's control. Any losses and expenses are to be borne by The Client. In the event that IWT LLP is found liable by a court of competent jurisdiction on any basis in relation to The Client's booking done via IWT LLP, IWT LLP's maximum liability to the client is limited to the cost of the booking in question. See our full Terms and Conditions.