Bukit Lawang situated at the eastern side of Gunung Leuser National Park is one of the easiest places on earth to spot semi-wild orangutans. Take a leisure hike through the rainforest of Bukit Lawang to observe the engendered apes in their natural habitat and end the hike with an exciting rafting down the Bahorok River. Escape from the jungle heat and travel to the picturesque town of Berastagi in the beautiful Karo highlands, a region well-known for its fruit plantation and vegetable farms. Enjoy a beautiful sunrise from the top of Mount Sibayat, a 2100m high live volcano with fuming vents and a beautiful shallow crater lake.
ITINERARY
Day 01
SINGAPORE – MEDAN – BUKIT LAWANG
Pick up by our friendly guide from Medan's Kuala Namu International Airport to Bukit Lawang (approx. 3 hrs. drive). Depending on your arrival time, you can do a short 30 min hike to explore the 200m long Bat Cave or take a stroll around the villages, rice fields and rubber plantations.
Overnight: Hotel or Guesthouse at Bukit Lawang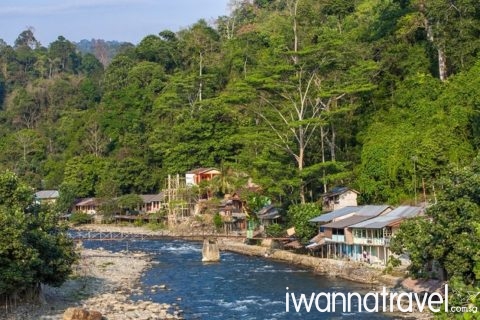 Day 02
BUKIT LAWANG
After an early breakfast, our guide will fetch you from your hotel to the old orangutan feeding area where the elusive apes are commonly encountered.  Thereafter you will enter the rainforest to begin your hiking adventure. During the hike, there will be good opportunity to spot wildlife such as gibbons, pigtail macaque, Thomas Leaf Monkey, flying squirrels, hornbills etc. Our experienced guide will also share with your some interesting facts of the forest and its biodiversity. Break for a picnic lunch beside a clear waterfall where you can swim or enjoy a jacuzzi massage under its falling water.  After lunch, you will hike deeper into the forest for another 2 hours over gentle terrain. End the hike with an adrenaline tube-rafting down the Bohorok River. You can also choose to hike back if you do not wish to take the raft.
Overnight: Hotel or Guesthouse at Bukit Lawang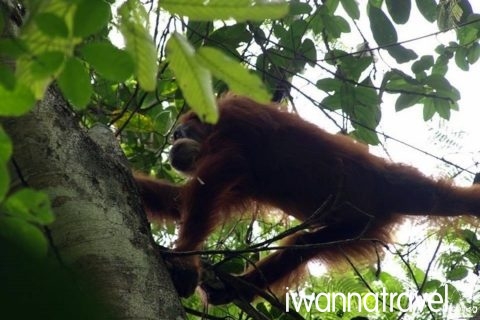 Day 03
BUKIT LAWANG – BERASTAGI
Today you will proceed to the Karo highlands in Berastagi – home of the Karo Batak people, via our private transport (~5 hrs. drive away). After settling down at the hotel, devote some time to immerse yourself in the local culture of Berastagi. Swing by the local fruit and flower markets, explore the native Batak Karo villages and enjoy a leisure hike up to Gundaling hill for a panoramic view of volcanoes Sinabung and Sibayak.
Overnight: Hotel at Berastagi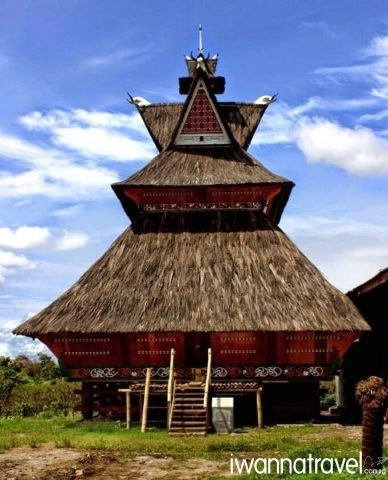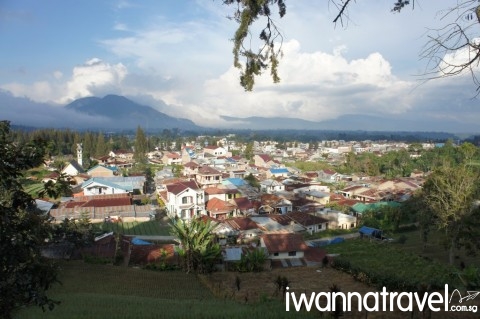 Day 04
BERASTAGI – MEDAN – SINGAPORE
An early morning hike up (~3 hrs) to the summit of Gunung Sibayak will reward you with sweeping views of the surrounding volcano landscape. The volcano is high in geothermal activity with fuming vents spewing out crystalline sulphur which was mined on a small scale in the past. There is a beautiful heart shaped crater lake where love wordings have been formed by visitors using the volcanic rocks. Descend to the volcano base and take a dip in one of the hot spring pools to refresh yourself. Visit the vegetables, fruits and flowers markets and savour one of its most famous produce – Markisa (passion fruits). Enjoy a leisure breakfast before heading back to Medan (~3 hrs) for your flight home.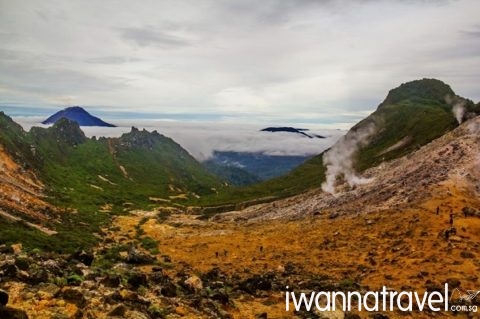 Package includes:
All local land transfers including airport transfers
Guided Bukit Lawang hike
Guided Mt Sibayak sunrise hike
All accommodations
Local Indonesian guide cum driver (English speaking)
Package excludes:
Return international air tickets
Travel insurance
Hot spring fees (optional stop)
Indonesian VISA (ASEAN citizens are VISA-free up to 30 days)
All meals not indicated
Tips for guide
All expenses of a personal nature
HIKING GRADE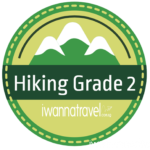 OPTIONAL PROGRAM
4D3N Medan, Berastagi & Lake Toba
Contact us today to find out more!
PHOTO GALLERY
DISCLAIMER
IWT LLP, acts only as an agent for The Client in acquiring transportation, accommodations, sightseeing, trekking and other services for The Client's benefit, and on the express condition that IWT LLP shall not be liable nor responsible for any loss (including without limitation, direct, indirect, special, incidental or consequential loss, economic loss), damage, mishap, bodily injury, death, delay, defect, omission or any irregularity that may be caused to The Client, third parties or properties. IWT LLP is to be released from all liabilities deriving from acts of terrorism, hijacking, civil unrest, natural calamities, labour strikes, thefts or any other factors beyond IWT LLP's control. Any losses and expenses are to be borne by The Client. In the event that IWT LLP is found liable by a court of competent jurisdiction on any basis in relation to The Client's booking done via IWT LLP, IWT LLP's maximum liability to the client is limited to the cost of the booking in question. See our full Terms and Conditions.