ITINERARY
Day 01
SINGAPORE – KOLKATA 
Fly direct from Singapore Changi Airport to Netaji Subhas Chandra Bose International Airport (4 hrs 05 min flight). Transfer to hotel (approx. 30 min drive).
Overnight: Hotel
Day 02
KOLKATA – BAGDOGRA – MANEBHANJAN
Take a domestic flight to Bagdogra (1 hr flight). Upon arrival at airport, pick up by our local representative to the border town of Manebhanjan (approx. 4 hrs drive). In Manebhanjan (2130m), you can still find the antique but robust land rovers that were once ubiquitous during the British colonial days. These vehicles are ideally suited to climb the steep dirt road in the region.
Overnight: Trekker's Hut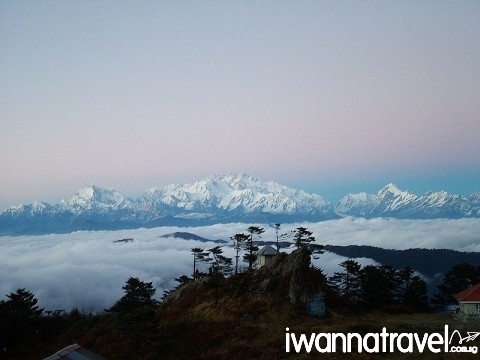 Day 03
MANEBHANJAN – TUMLING (13km, 6 hrs)
Today, you will start off the trek with a five hours climb to TUMLING (2920m). Along the way, you will pass by the village of Chitre, Lamaydhura – a Tibetan hamlet and Meghma – another small village. There are tea houses in the villages along the trails which serves tea and light meals. At Tonglu, you will be rewarded with lovely views of North Bengal plains in the south, the Nepali valleys in the west and roaring snow-fed rivers of Teesta and Koshi.
Overnight: Trekker's Hut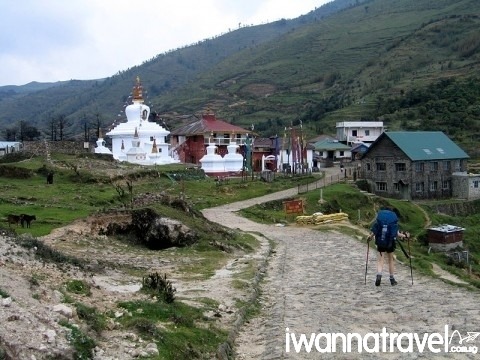 Day 04
TUMLING – KALPOKHRI (13km, 6 hrs)

Wake up to the chirping of birds and catch the spectacular sunrise over the Himalayan range. Today you will enter the famous Singalila National Park which is well-known for rare and fascinating Himalayan flora and fauna like red panda, Himalayan black bear, Pangolin etc. Today's trail will weave in and out of Nepal and Sikkim and you can stop for some tea break in the Nepali village of Jaubari (no VISA is required). Look out for the border demarcation pillar along the trail. From Jaubari, you will take a right turn back to Indian territory towards Kalpokhri via the bamboo groves valley of Gairibas. Kalpokhri ("Pokhri" means "lake" and "kala" means "dark" in Nepali) is a small village with an attractive holy "black" lake which never freezes even in winter.
Overnight: Trekker's Hut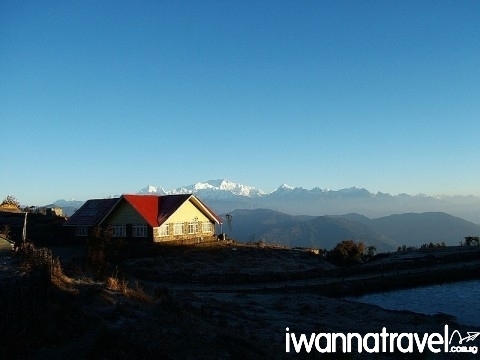 Day 05
KALPOKHRI – SANDAKPHU (6km, 4 hrs)
Sandakphu (3636m) the highest peak of the Singalila Ridge is 6km away from Kalpokhri. After an hour descend from Kalpokhri, you will reach the small hamlet of Bikheybhanjang also known as "Valley of Poison" because of the poisonous Aconite plants that grow in abundance around this place. The last 4km stretch from Bikheybhanjang to Sandakphu is especially steep and will take you more than 2 hrs to complete. At Sandakphu, you will be rewarded with one of the best viewpoints of the Himalayas; four of the five highest peaks in the world, Everest, Kangchenjunga, Lhotse and Makalu along with other impressive peaks like Chomolhari, Pandim, Machapucchare etc. can be seen from its summit.
Overnight: Trekker's Hut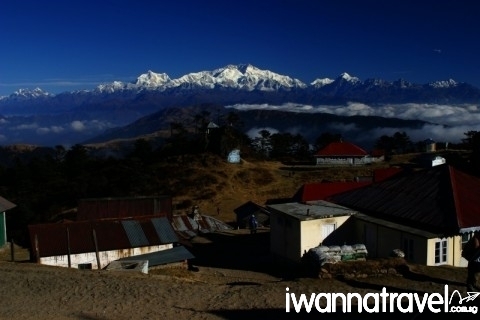 Day 06
SANDAKPHU – SRIKHOLA (15km, 6 hrs)
Wake up early in the morning to catch the mesmerizing sunrise over the mighty Himalayan Range. This is the most pristine stretch of the trek which offers closer views of the mighty Everest (8846m) and Kangchenjunga (8598m) also known as the Sleeping Buddha. Today is a long but mostly downhill trek of 15km which will take you more than 5 hrs to complete. The trail descends through the fine Singalila forest of oaks, chestnuts and Rhododendrons trees to the beautiful village of Srikhola
Overnight: Trekker's Hut
Day 07
SRIKHOLA – DARJEELING
After breakfast, you will be transferred via jeep to your hotel in Darjeeling (approx. 2 hrs drive). After a hot shower and some rest, your guide will bring you out for lunch and sightseeing in town follow by dinner in the evening.
Overnight: Hotel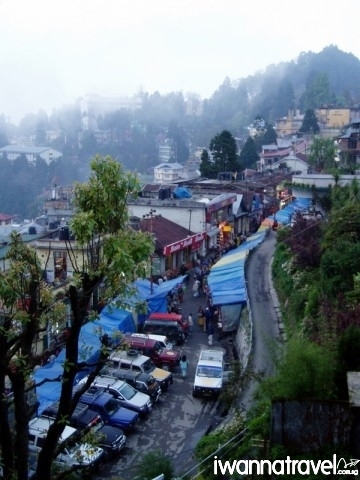 Day 08
DARJEELING – BAGDOGRA – KOLKATA – SINGAPORE
Transfer from Darjeeling to Bagdogra for your domestic flight back to Kolkata followed by your international flight back to Singapore. Home Sweet Home!
Package includes:
Hotel accommodation in Kolkata
Hotel accommodation in Darjeeling
Hut accommodation during the trek
All meals and drinks (boiled water, coffee and tea) during the trek
Local Sikkim trekking guide (English speaking)
Porters for food and communal equipment
Package excludes:
Return international air ticket
Travel insurance
Indian VISA
All meals not indicated
Tips for guide and porters
All expenses of a personal nature
HIKING GRADE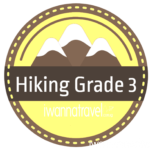 Contact us today to find out more!
DISCLAIMER
IWT LLP, acts only as an agent for The Client in acquiring transportation, accommodations, sightseeing, trekking and other services for The Client's benefit, and on the express condition that IWT LLP shall not be liable nor responsible for any loss (including without limitation, direct, indirect, special, incidental or consequential loss, economic loss), damage, mishap, bodily injury, death, delay, defect, omission or any irregularity that may be caused to The Client, third parties or properties. IWT LLP is to be released from all liabilities deriving from acts of terrorism, hijacking, civil unrest, natural calamities, labour strikes, thefts or any other factors beyond IWT LLP's control. Any losses and expenses are to be borne by The Client. In the event that IWT LLP is found liable by a court of competent jurisdiction on any basis in relation to The Client's booking done via IWT LLP, IWT LLP's maximum liability to the client is limited to the cost of the booking in question. See our full Terms and Conditions.