Due to popular demand, we will be organizing another trip to Riders Lodge in Sept.
Introduction
This will be a day trip to Riders Lodge (http://www.riderslodge.com.my/) about an hour's drive away from Singapore. In the morning, we will go for a 1 hour horse riding lesson, a guided tour around the stables, followed by an exciting 1.5 hour trail ride in the forest. Rest and relax at the Riders Lodge, where you have plenty of opportunities to take pictures with the horses, enjoy a game of pool or simply chill at the cafe. Free wifi is available at the lodge as well. A 15-seater mini-bus will be chartered to bring us there and back.  The mini-bus will also bring us out to the nearby Kulai town (20 mins drive away) for lunch. In the evening, we will have dinner in Johor before returning back to Singapore.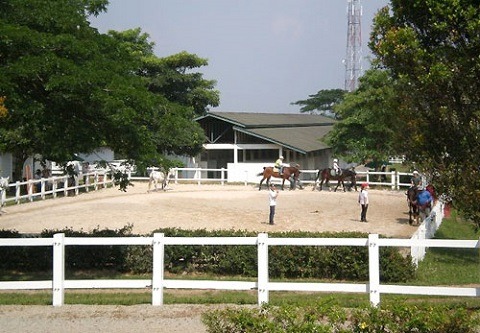 Itinerary
0630 hrs:
Pick up from Marsiling MRT Station
Quick breakfast in Johor en-route to Riders Lodge
0830 hrs:
Reach Riders Lodge Johor
0900 – 1000 hrs:
Horse riding lesson for Group 1 (7 riders)
1000 – 1100 hrs:
Horse riding lesson for Group 2 (8 riders)
1100 – 1300 hrs:
Break for lunch
1330 – 1400 hrs:
Stables tour
1400 – 1530 hrs:
Trail ride for Group 1 (7 riders)
1600 – 1730 hrs:
Trail ride for Group 2 (8 riders)
1800 hrs:
Leave Riderslodge for Singapore (dinner enroute to JB).
Drop off point will be at Marsiling MRT Station as well.
Includes
• 1 hour horse riding lesson in the morning
• 1.5 hour trail ride in the afternoon
• Return transport
Excludes
• Breakfast
• Lunch
• Dinner
• Tips to driver
Miscellaneous Info
Dress code – Long pants and covered shoes
Rider age limit- Must be at least 10 years old and above
Rider weight restriction: Below 85kg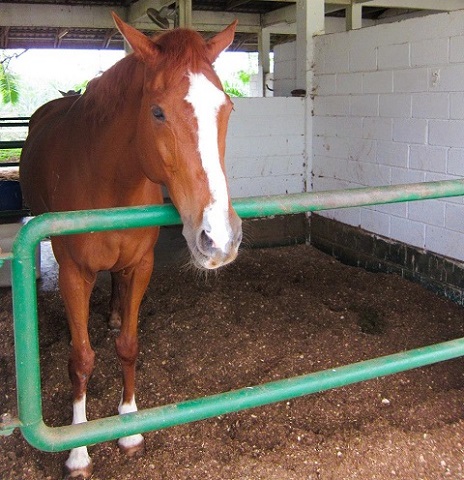 Interested in organising your own trip? Check out our Horse Riding and Firefly Cruise Day Trip!
Disclaimer: IWT LLP, acts only as agent for the client in acquiring transportation, accommodations, sightseeing, trekking and other services for the clients' benefit, and on the express condition that IWT LLP shall not be liable for any loss, damage, mishap, death, bodily injury, delay, defect, omission or irregularity which may occur or be occasioned, whether by reason of any act, negligence or default of any company or person engaged in or responsible for carrying out any of the arrangements, or otherwise in connection therewith. IWT LLP is to be released from all liabilities deriving from acts of terrorism, hijacking, civil unrest, natural calamities, labor strikes, thefts or any other factors beyond IWT LLP's control. IWT LLP reserves the right to alter or modify itineraries in anyway for the interests of tour members or due to any other uncontrollable circumstances such as weather or other local conditions. See our full Terms and Conditions.