Event:  Pulau Ubin Mangrove River Kayaking
Date: Sunday, 28th Sept 2014 (930 AM – 5 PM) at Pasir Ris Water Venture Club
Distance: 14-16 km
Description: Join us for some kayaking fun to explore the natural sights along the mangrove river of Pulau Ubin. Birds such as kingfishers, hornbills, herons and egrets can be seen nesting in this area. If you are lucky, you may see some otters and even dolphins on the way back (yes – there are dolphin sightings around Singapore seas).
This expedition consists of 4 legs:
Launch from Pasir Ris Water Venture and paddle towards Pulau Ubin
Enter the mangrove river at the southern side of the island, paddle through it and then exit it from the northern side of the island
Paddle around the eastern edge of the island (where Chek Jawa is located) to return back to the southern side of the island
Paddle back to Pasir Ris Water Venture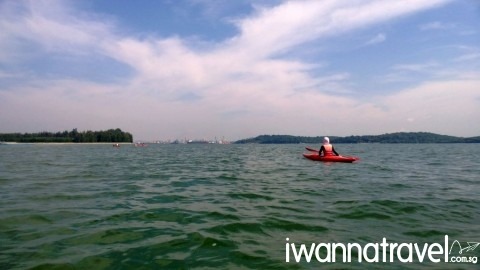 Group Size: 8-10
Requirement: 2-Star Kayaking Certification
Status: Completed
Contact us today to find out more!
Disclaimer: IWT LLP, acts only as agent for the client in acquiring transportation, accommodations, sightseeing, trekking and other services for the clients' benefit, and on the express condition that IWT LLP shall not be liable for any loss, damage, mishap, death, bodily injury, delay, defect, omission or irregularity which may occur or be occasioned, whether by reason of any act, negligence or default of any company or person engaged in or responsible for carrying out any of the arrangements, or otherwise in connection therewith. IWT LLP is to be released from all liabilities deriving from acts of terrorism, hijacking, civil unrest, natural calamities, labor strikes, thefts or any other factors beyond IWT LLP's control. IWT LLP reserves the right to alter or modify itineraries in anyway for the interests of tour members or due to any other uncontrollable circumstances such as weather or other local conditions. See our full Terms and Conditions.