Gunung Ledang, also known as Mount Ophir, is a great training ground for hikers. There are several possible routes up to the summit, suitable for the different genres of hikers. For the adventurous, there is even a route with obstacle course available. In this article, we will share with you on what "obstacles" you will encounter and tips on how to overcome them.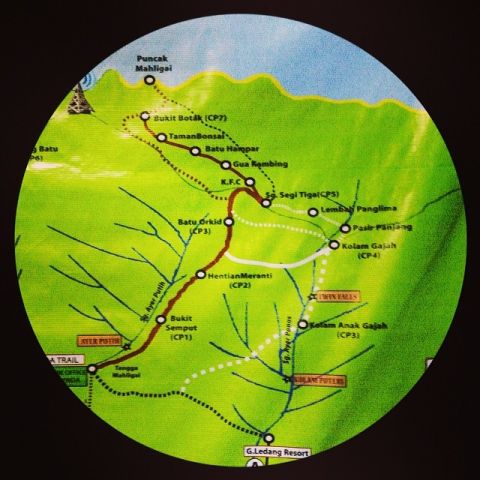 Gunung Ledang / Mt Ophir Tip #1:
To get to the start of the summit trail, you must first climb these 400+ concrete steps. Looks daunting?
Our advice: Prep yourself up beforehand by climbing the stairs and these 400+ steps will be a breeze for you. (It's a great way to achieve those toned legs/ butt!)
Gunung Ledang / Mt Ophir Tip #2:
The terrain of the summit trail is mostly forested, and the trees' roots will become your best friend as you use them to gain a stable footing.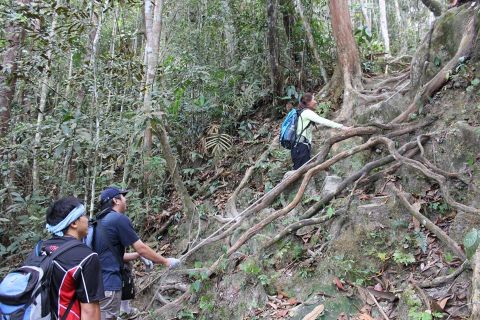 Our advice: A pair of gloves will come in handy here as you may need to grip onto those roots or tree trunks for extra support.
Gunung Ledang / Mt Ophir Tip #3:
The final (and the most exciting) stretch of the summit trail is made up of several obstacle courses, including boulders, ladders and ropes. The checkpoint is aptly called "KFC"- aka Killer For Climbers.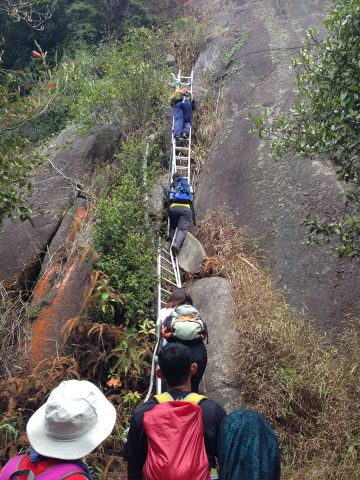 Our advice: Go slow, listen to the guide and stay safe. Train up on your arm strength beforehand and make sure that the pair of pants that you are wearing is stretchable! So also check out our 18 Tips for an Enjoyable Hike.
We hope that you will find these tips useful.  If you are keen to organise your own Mount Ophir adventure, do take a look at our Mount Ophir Day Trip Package.