Date: 6-10 Aug 2015
Group Size: 6 – 8 pax
Status: Completed
Mount Semeru, also referred to as Mahameru ("Great Mountain"), is the highest mountain in Java and one of the highest in Indonesia. It lies in the Bromo-Tengger-Semeru National Park, in the province of East Java. Semeru is one of Indonesia's most active and challenging to climb volcanoes. Every 20 minutes or so, the volcano spews out a huge cloud of smoke, sometimes interspersed with ash and stones. The scenery along the way is mesmerizing (the fuming volcano, the edelweiss fields, the turquoise blue water lake), and the views from the top are spectacular.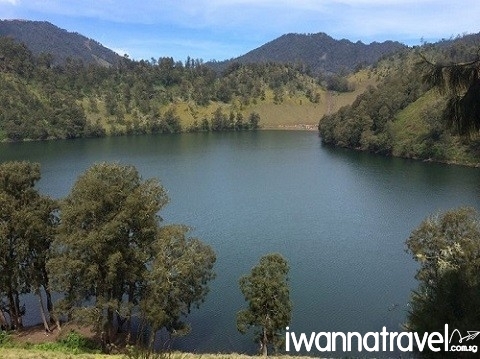 ITINERARY
DAY 01 (D)
SURABAYA – TUMPANG – RANU PANE 
Fly direct from Singapore Changi Airport to Surabaya Juanda International Airport. Upon arrival, you will be picked up by private transport to the trailhead at Ranu Pane village (2100m). Overnight: Homestay in Ranu Pane
DAY 02 (B, L, D)
RANU PANE – KALIMANTI CAMP
From the trailhead at Ranu Pane, you will trek for 6-8 hrs to Kalimanti Camp where you will have good views of Mount Agropur and the occasional fuming smoke from Mount Semeru. You will stop for lunch at the beautiful Ranu Kumbolo Lake (2400m). After lunch, you will continue your trek to Kalimati (Dead River) while passing through vast field of Savannah. Turn in early to prepare for the next day sunrise summit climb.Overnight: Tents with sleeping bags
DAY 03 (B, L, D)
KALIMANTI CAMP – SUMMIT – RANU KUMBOLO LAKE
You will be given an early morning wake up call for the summit trek at 2am.The terrain of the 3 hrs hike up to the summit is steep with loose volcanic soil – considered to be the most challenging part of the Rinjani trek. After the workout, you will be rewarded with amazing sunrise views above the clouds at the summit(3676m).The view from the rooftop of Java is as incredible as you might expect –a vast panorama of all of East Java's major peaks, something to savour before the hike back to Ranu Pane. The first section down the scree is a lot of fun –what takes 4hours to climb takes just 2hour to scree-slide down. You will descend back to Kalimati Camp for breakfast, after which you will break camp and descend to Ranu Kumbolo Lake (2380m) where you will set up camp for the night. Be mesmerized by the enchanting sunset over the lake. Overnight: Tents with sleeping bags
DAY 04 (B, L)
RANU KUMBOLO LAKE – RANU PANE – SURABAYA
After breakfast, you will trek back to Ranu Pane village using a different route via Gunung Ajekajek. Upon arrival at Ranu Pane village, you will be transferred to Surabaya. Check-in hotel after which he driver will bring you out for dinner and some sightseeing. Overnight: Hotel in Surabaya (Pop Hotel or similar)
DAY 05
SURABAYA – SINGAPORE
Free and easy at your own leisure till your flight back to Singapore
Includes: All land transfers including airport transfers, national park entrance fee, trekking permit, mountain guide, camping equipment (tents, sleeping bags, mats), meals (as indicated in above itinerary), drinks and water, one night accommodation in Ranu Pane homestay, one night accommodation in Surabaya hotel, tips for mountain guide, medical check out in local clinic before climb
Excludes: Air fare, travel insurance, all meals not porter to carry personal belongings, expenses of a personal nature
Suggested flights:
Outbound: Jetstar Flight Number 3K247
11:00 AM (Singapore) – 12:30 PM (Surabaya)
Inbound: Jetstar Flight Number 3K248
13:15 PM (Surabaya) – 16:30 PM (Singapore)
This event is organised by IWT to seek like-minded people to join in the tour.  Contact us today if you are keen to join!
Disclaimer: IWT LLP, acts only as agent for the client in acquiring transportation, accommodations, sightseeing, trekking and other services for the clients' benefit, and on the express condition that IWT LLP shall not be liable for any loss, damage, mishap, death, bodily injury, delay, defect, omission or irregularity which may occur or be occasioned, whether by reason of any act, negligence or default of any company or person engaged in or responsible for carrying out any of the arrangements, or otherwise in connection therewith. IWT LLP is to be released from all liabilities deriving from acts of terrorism, hijacking, civil unrest, natural calamities, labor strikes, thefts or any other factors beyond IWT LLP's control. IWT LLP reserves the right to alter or modify itineraries in anyway for the interests of tour members or due to any other uncontrollable circumstances such as weather or other local conditions. See our full Terms and Conditions.