Towering at a height of 3952m, Yushan (玉山) , which literally translates into Jade Mountain in English, is the tallest and one of the most beautiful mountain in Taiwan. In winter, its summit is often snow capped with such thick snow that its entire peak shines like a piece of stainless jade. Together with Mount Kinabalu and Mount Fuji, they form the Asia Trilogy (tallest mountains in the Far East minus Kamchatka and Australasia) of peak climbing. Yushan, located within the vast, pristine and rugged environ of Yushan National Park (玉山國家公園) has a well laid out system of trails, maps, markers, lodging and even eco-toilets; making it one of the most hiker- friendly and accessible over- 3000m peak in Asia to climb. The climb to the summit takes 2 days 1 night, and does not involve any technical climbing skills. The trail passes through a great variety of ecosystems ranging from the subtropical rainforests, fir forests, bamboo groves, alpine vegetation to the overlooking canyons, precipitous cliffs and plunging valleys amid rolling hills with overlapping peaks.
ITINERARY
Day 01
TAIPEI – NANTOU
Leave Taipei City (metro station or hotel) for Wang Xiang Minsu (望鄉民宿) in Nantou (~ 4 hrs drive) in the late afternoon (500pm). If required, there can be a stop for dinner en route to Nantou.
Overnight: Dormitory at Dongpu Lodge/Wang Xiang Minsu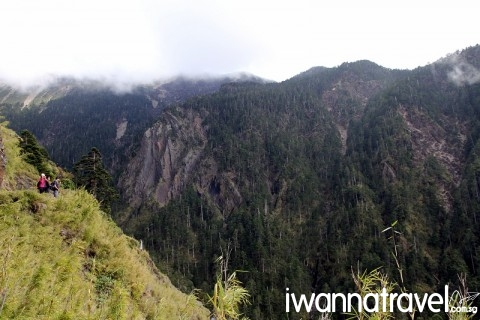 Day 02
NANTOU– PAIYUN LODGE
Wake up early for breakfast. Pack-up, check-out from Wang Xiang Minsu and then proceed to Tataka Visitor Centre (塔塔加遊客中心) for the climb registration. (~1.5 hrs drive) The visitor center has an excellent exhibition hall showcasing the geology, flora and fauna, history and culture of the Yushan area. Transfer by shutter bus to Tataka Anbu – trailhead to Yushan summit . It is a gradual uphill hike of 8.5km (~6 hrs) from the trailhead to your accomodation in Paiyun Lodge (排雲山莊). Along the trail, you will pass through a great variety of ecosystems from subtropical rainforest, fir forests to bamboo grove with scenic lookout points of the surrounding canyons and valleys. After dinner at the Paiyun Lodge, you can hike up the small hill next to the lodge to enjoy beautiful sunset.  Interact and share hiking experiences with fellow trekkers over a cup of tea before turning in early for next day sunrise summit hike.
Overnight: Dormitory at Paiyun Lodge
Day 03
PAIYUN LODGE – SUMMIT
You will be given a wakeup call at 2am for the summit trek. Pre-dawn porridge breakfast will be served by the lodge. Don on your cold wear and gears and get ready to hike with headlamps under star-studded sky. The 2.4km climb to the summit along scree fields and steep slopes takes about 3hrs to complete. After the workout, you will be rewarded with magnificent sunrise over sea of clouds from which craggy peaks rises like islands. If the visibility is good, you can even see the Pacific Ocean to the east and the Taiwan Strait to the west. After sunrise, you will descend back to Paiyun Lodge for early lunch and check-out. Descend back to Dongpu Lodge where your transport will be waiting to fetch you back to Taipei.
Package includes:
All land transport from Taipei City to Yushan National Park and back
One night accommodation in Dongpu Lodge/Wang Xiang Minsu
One night accommodation in Paiyun Lodge
Park entrance fee and climbing permit
Local trekking guide
2 x breakfast, 1 x lunch and 1 x dinner
Package excludes:
Return international air tickets
Travel insurance
Additional transport for different pickup/drop off locations and timings (e.g. Taoyuan Airport pickup/return will incur extra cost)
All meals not indicated above (lunch is not provided on day 02, please bring along own trail food)
Porters to carry personal belonging
All expenses of a personal nature
**During the winter months from early Jan to late Feb due to heavy snow coverage which slow down hiking speed (and for safety consideration), the hiking program will be extended by one more day. 
HIKING GRADE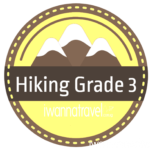 FAQ 
Need more information on Yushan? Read through our Yushan frequently asked questions (FAQ) and get them answered!
OPTIONAL PROGRAM
2D2N Xue Shan (Snow Mountain) Climb
3D3N Xue Shan (Snow Mountain) & Cui Pond Climb
TESTIMONIALS
Honorable mention to the guide, whom was the driver too. Her energy and dedication throughout the trek makes the trip very worthwhile, even though the view at the summit was spoiled by the poor foggy weather. Our team would gladly scale another mountain in taiwan with her as the guide again, if we had the chance.
– Jonathan (Group of 5 on a 2D2N Yushan trip in Mar 2018)
The whole organisation was prepared smoothly prior to the trip. The ample of times attending to the enquiries and the notes given had definitely been useful. For transport, guide (and driver), food, activities, accommodation - they were pleasant. The van provided was spacious especially the legroom, and even had enough room to store our bag packs. The guide and driver were very accommodative, for an instance, stopping the van to allow us take some photos before proceeding to the trail head. Additionally, both tried their best to attempt to make conversations in English. As per food and activities, it was great. The food complimented the next activity well, an example, we were provided rice instead of noodles on the day before our summit push and back to the trail head. It was essential since we had to have plenty carbohydrates for the long trek ahead.
– SR (Group of 5 on a 2D2N Xueshan trip in Oct 2017)
Thanks Ying! You've been very helpful and professional! We truly enjoyed ourselves 😊
– Johan (Group of 9 on a 2D2N Xueshan trip in Jan 2017)
Thanks so much for Organising the Taiwan trip. The 2 mountains were amazing and the guides were great! Everyone enjoyed the trip and were able to make it down from both mountains safely!
– Shaun from NUS Mountaineering Club (Group of 10 on a 5D4N Xueshan -Yushan Climb in Dec 2016)
Read more at
testimonials
!
PHOTO GALLERY
Contact us today to find out more!
DISCLAIMER
IWT LLP, acts only as an agent for The Client in acquiring transportation, accommodations, sightseeing, trekking and other services for The Client's benefit, and on the express condition that IWT LLP shall not be liable nor responsible for any loss (including without limitation, direct, indirect, special, incidental or consequential loss, economic loss), damage, mishap, bodily injury, death, delay, defect, omission or any irregularity that may be caused to The Client, third parties or properties. IWT LLP is to be released from all liabilities deriving from acts of terrorism, hijacking, civil unrest, natural calamities, labour strikes, thefts or any other factors beyond IWT LLP's control. Any losses and expenses are to be borne by The Client. In the event that IWT LLP is found liable by a court of competent jurisdiction on any basis in relation to The Client's booking done via IWT LLP, IWT LLP's maximum liability to the client is limited to the cost of the booking in question. See our full Terms and Conditions.