Events are fun activities or short weekend getaways organised by us for everyone to participate in. 
These events encompass the spirit of iwannatravel, where we believe in having fun and creating memorable experiences for everybody. 
We hope to keep in touch with you as friends, so do join in our Mailing List or follow us on Facebook to receive updates on upcoming events!

2D1N Mount Merbabu Trek (30 Sept – 1 Oct 2017)
30th September 2017

-

1st October 2017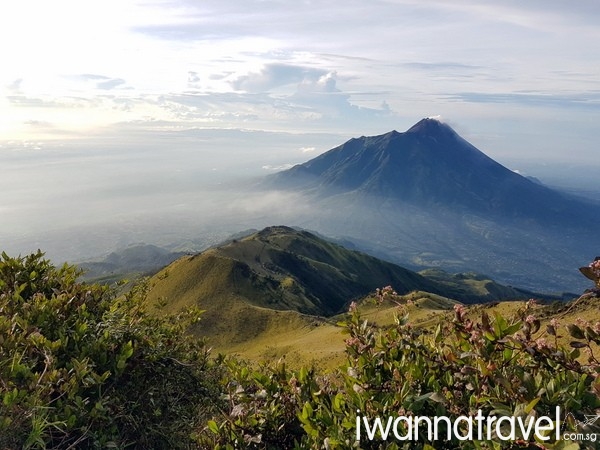 Mount Merbabu strategically located in the center of Java Island is a hidden gem of Indonesia's mountains. Though not as well cited as its neighbours – Mount Semeru (highest volcano in Indonesia) and Merapi (most active volcano in Indonesia) – it offers a more pleasant climb and equally scenic view. From its summit, one can enjoy a 360 degrees unblocked view of Central Java mountain landscape; Gunung Sumbing (3371m), Gunung Sindoro (3136m) and the Dieng Plateau to the west, Gunung Telemoyo (1894m) and Gunung Ungaran (2050m) to the north, Gunung Lawu (3118m) to the east and menacing Gunung Merapi (2930m) in the south. It has five volcanic calderas, Condrodimuko, Kombang, Kendang, Rebab and Sambernyowo but no major activities has been reported in past decades. For this trek, you will be taking the western route up and the southern route down the mountain with an overnight stay in tent which will allow you to see enjoy the scenery from various vantage points. Look out for the beautiful ubiquitous Javanese edelweiss (aka the Everlasting Flower) which is endemic to the mountains of Indonesia.
Detailed Itinerary: http://iwannatravel.com.sg/indonesia/2d1n-mount-merbabu-trek
Date: 30th Sep-1st Oct 2017
Meeting Time and Venue: Yogyakarta International Airport.
Suggested Flights: Yogyakarta International Airport (we will let you know the suggested flights)
Trekking Duration: 2D1N
Expected Group Size: 6-8 Pax
ITINERARY
YOGYAKARTA – MOUNT MERBABU
In the morning, pick up by our friendly guide from the airport or your hotel in Yogyakarta to the mountain trailhead at Suwanting Village. You will start the trek at 1300 meters above sea level. After trekking for about 7-8 hours, you will reach the campsite at 2700 meters above sea level where you will set up tent for the night.
Overnight: Camping in tent
Day 02

MOUNT MERBABU – YOGYAKARTA 
Wake up early in the morning at 3am for the summit climb. At the summit, you will be rewarded with beautiful sunrise view across Central Java. Thereafter, you will descend the mountain via another route to Selo Village where you will be transferred back to Yogyakarta.
Package includes:
Two way transfer between airport/hotel and Mount Merbabu
All trekking arrangement (trekking permit, English speaking guide, meals during the trek, drinking water, tent and sleeping bag)
Package excludes:
All items not mentioned in the above inclusion list but not limited to:
Return international air tickets
Travel insurance*
All meals
All expenses of a personal nature
*AIG Travel Guard Insurance can be arranged on your behalf.
IMPORTANT NOTES 
This trip is without expedition leader from Singapore. Participants will meet our mountain guide at Yogyakarta International Airport.
Deadline to join the trip is 30 Aug 2017. First come first served!
Disclaimer: IWT LLP, acts only as agent for the client in acquiring transportation, accommodations, sightseeing, trekking and other services for the clients' benefit, and on the express condition that IWT LLP shall not be liable for any loss, damage, mishap, death, bodily injury, delay, defect, omission or irregularity which may occur or be occasioned, whether by reason of any act, negligence or default of any company or person engaged in or responsible for carrying out any of the arrangements, or otherwise in connection therewith. IWT LLP is to be released from all liabilities deriving from acts of terrorism, hijacking, civil unrest, natural calamities, labor strikes, thefts or any other factors beyond IWT LLP's control. IWT LLP reserves the right to alter or modify itineraries in anyway for the interests of tour members or due to any other uncontrollable circumstances such as weather or other local conditions. Visit our T&Cs for full terms and conditions.