Events are fun activities or short weekend getaways organised by us for everyone to participate in. 
These events encompass the spirit of iwannatravel, where we believe in having fun and creating memorable experiences for everybody. 
We hope to keep in touch with you as friends, so do join in our Mailing List or follow us on Facebook to receive updates on upcoming events!

2D1N Mt Fansipan Summit Climb (Group Tour: 27 to 28 Nov 2018)
27th November 2018,27th November 2018

-

28th November 2018,28th November 2018

SGT
Trek to the roof of Indochina to witness the rugged beauty of Mount Fansipan. At 3143m tall, Mount Fansipan is the tallest mountain in Vietnam and accessible year-round. The climb is steep with much undulation in the terrain which one has to tackle over the 2D1N trek in sometimes adverse weather conditions. Are you game to take up the challenge?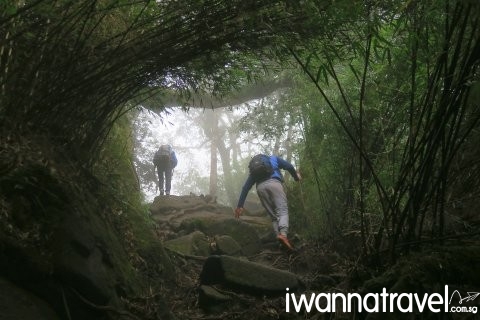 Date: 27 to 28 Nov 2018 (You should arrive at Sapa early morning 27 Nov or earlier,  and depart Sapa earliest 7pm)
Meeting Venue and Time: Pick up 6am from Lao Cai Train Station or 7am from Sapa Town (to be confirmed prior to trip)
Getting to Lao Cai / Sapa: Scoot, Vietnam Airlines and Vietjet fly between Singapore and Hanoi while you can catch a bus or train* between Hanoi and Sapa/Lao Cai.
*Flights and train tickets are not included in package price. For train tickets, we can help you procure overnight sleeper between Hanoi and Lao Cai. Price is SGD 48 for a sleeping berth.
Minimum Group Size: 3 to go
Maximum Group Size: 8
Price: SGD 295 Per Pax
Status: Trip confirmed
ITINERARY
Day 01
LAO CAI – PARK RANGER'S STATION (2000M) – MOUNTAIN CAMP (2800M)
Meet up at Lao Cai Train Station at 600am or Sapa town at 7am the morning by our friendly local representative. In Sapa, you will deposit you main luggage for safe-keeping and have your breakfast.  After that, you will meet your mountain guide and together take a short drive (15km) to Park Rangers' Station at Tram Ton Pass to start your Mount Fansipan adventure.
Throughout the climb, you can observe and learn about the local cardamom plants. Depending on the season and time of the year, you will get to see local birds and other animals. As you trek up to the height of 2200m, you will stop for a picnic lunch. You then keep on trekking up to the height of 2800m where you will camp for the night. As you unwind from the day's hike, dinner will be served. Have an early night rest.
Overnight: Sheltered huts on the mountain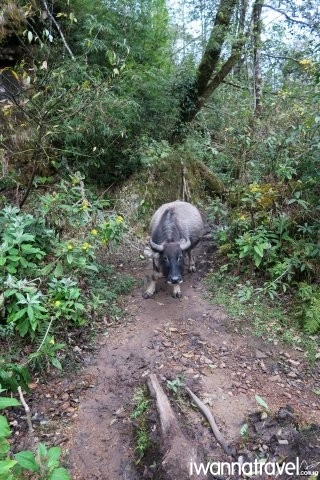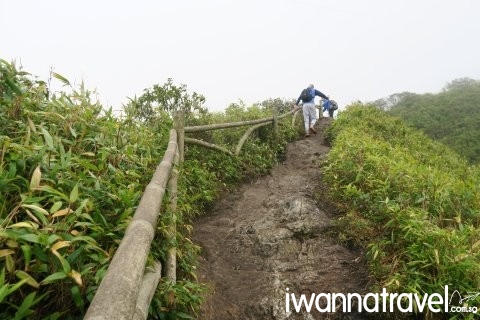 Day 02
MOUNTAIN CAMP (2800M) – FANSIPAN SUMMIT (3143M) – SAPA – LAO CAI
Rising early at 630-700am, you will have breakfast before undertaking the final ascent to the very top of Mount Fansipan. Around 1000-1030am, it is time to celebrate the victorious moment of reaching the summit of Mount Fansipan – a height of 3143m above sea level. Take some time to absorb the fresh crisp air and beautiful views while overlooking Sapa town, admiring its thick green forestry landscape. After enjoying the remarkable views, we commence the descent to 2800m and enjoy a picnic lunch. You then continue the trek back down to Tram Ton Pass at 2000m where you will receive your certificate of achievement and medal. Your driver will drive you back to Sapa town to wash up, have your dinner and collect your luggage before transferring you to Lao Cai (for those catching the train back to Hanoi)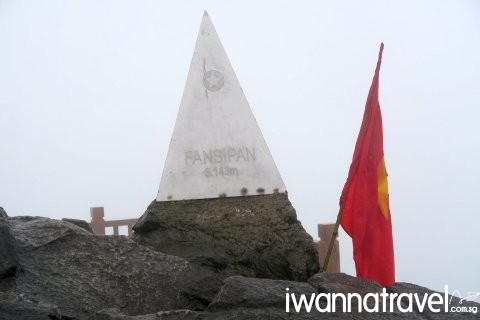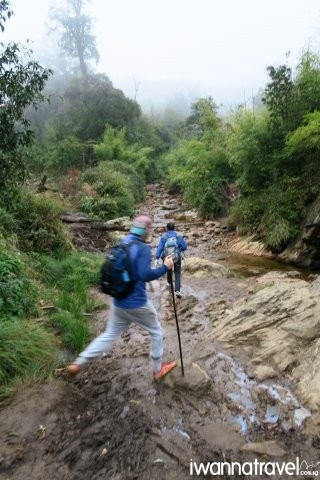 Package includes:
Transfer between Lao Cai train station and Sapa town
2D1N guided Mt Fansipan trek – breakfast, 2 x lunch, dinner, mountain guide (able to speak basic English), transport, village entrance fees, snack, soft drink, camping equipments including tent, sleeping bag, mat (only needed if sheltered huts are full), 1.5L water/day (to be carried by yourself), porters to carry for communal items such as food and camping equipment, standard national park levy, Fansipan certificate and medal
Package excludes:
Return international air tickets
Transport between Sapa/Lao Cai and Hanoi (e.g train tickets)
Travel insurance
Vietnamese VISA (ASEAN citizens are VISA-free up to 30 days)
All meals not indicated
Tips for guides
All expenses of a personal nature
1) Mt Fanispan is a tough climb. Hikers must be of good physical condition and have prior hiking experience such as Mt Ophir, Mt Kinabalu or Mt Rinjani.
2) If you need our help to book your overnight train tickets between Hanoi and Lao Cai, we can do so at SGD 48 for each sleeping berth.
3) Your slot is only confirmed after you received an email from us with registration and payment instructions and you have performed the given instructions before deadline.  Failure to do so will have your open trip registration removed so other interested participants can sign up. This also allows us to know the committed group size and if the open trip can proceed. Initial payment required is 50% of the trip price. Full refund of this deposit payment will be given if the open trip did not meet the minimum group size. Balance payment is required one month before trip departure date.  We will regularly update the status of the trip on this page.
In case you have any questions, you can sign up for the open trip first and contact us at 

.
Disclaimer: IWT LLP, acts only as agent for the client in acquiring transportation, accommodations, sightseeing, trekking and other services for the clients' benefit, and on the express condition that IWT LLP shall not be liable for any loss, damage, mishap, death, bodily injury, delay, defect, omission or irregularity which may occur or be occasioned, whether by reason of any act, negligence or default of any company or person engaged in or responsible for carrying out any of the arrangements, or otherwise in connection therewith. IWT LLP is to be released from all liabilities deriving from acts of terrorism, hijacking, civil unrest, natural calamities, labor strikes, thefts or any other factors beyond IWT LLP's control. IWT LLP reserves the right to alter or modify itineraries in anyway for the interests of tour members or due to any other uncontrollable circumstances such as weather or other local conditions. Visit our T&Cs for full terms and conditions.