Events are fun activities or short weekend getaways organised by us for everyone to participate in. 
These events encompass the spirit of iwannatravel, where we believe in having fun and creating memorable experiences for everybody. 
We hope to keep in touch with you as friends, so do join in our Mailing List or follow us on Facebook to receive updates on upcoming events!

4D3N Ijen Crater & Mt Bromo, Indonesia (11-14 November 2016)
3rd November 2016,3rd November 2016

-

6th November 2016,6th November 2016

SGT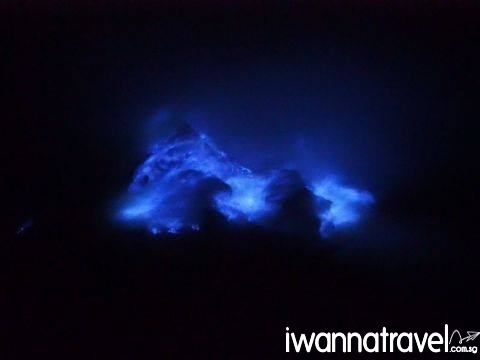 This short retreat will bring you up close to two of the most majestic volcanic landscapes in the Indonesian Ring of Fires; Ijen crater and Mount Bromo. Be mesmerised by the electric blue flames of Ijen which can only be seen in the wee hours. Savour the beauty of the turquoise coloured acidic lake and witness the indomitable spirit of the miners as they battle the treacherous terrain to haul heavy loads of mined sulphur to make a living. Hop on a 4WD to catch the rising sun casting its first rays over the surreal landscape of Tigger Caldera. The fuming Mount Bromo rising from the flat volcanic sand bed of the gigantic caldera will be a sight to behold. The top of Mount Bromo can be reached via 253 concrete steps making it one of the most accessible active volcanos in the world.  End the trip with a visit to Surabaya, home to many of the nation's fiercest independence fighters and thus known to locals as Kota Pahlawan (City of Heroes).
Detailed Itinerary:
http://iwannatravel.com.sg/4d3n-ijen-crater-mount-bromo
Date: 11 to 14 November 2016
Meeting Time and Venue: Surabaya Airport (we will let you know the suggested flights)
Expected Group Size: 4-6 pax
Price : $435 per pax
Package includes:
All local land transfers including airport transfers
All accommodations based on twin sharing (Ijen – Ijen View Hotel, Bromo – Cafe Lava/Bromo Permai, Surabaya – Artotel)
All accommodations' breakfasts
English speaking guide for the whole trip (driver is separate person)
Entrance fees to Ijen National Park, Bromo National Park and Madakaripura Waterfalls
4WD for Mount Bromo
Package excludes:
Return international air tickets
Travel insurance
Indonesian VISA (ASEAN citizens are VISA-free up to 30 days)
All meals except breakfasts
Optional horse ride at Mount Bromo
Ijen guide for optional hike down the crater
Tips for guides
All expenses of a personal nature
More Questions? Read through our Ijen and Bromo frequently asked questions (FAQ) and get them answered!
http://iwannatravel.com.sg/faq-for-ijen
http://iwannatravel.com.sg/faq-for-mount-bromo
Due to the small group size, registration confirmation will be on a first come first served basis.
Deadline to join the trip is 10 Oct 2016.
Disclaimer: IWT LLP, acts only as agent for the client in acquiring transportation, accommodations, sightseeing, trekking and other services for the clients' benefit, and on the express condition that IWT LLP shall not be liable for any loss, damage, mishap, death, bodily injury, delay, defect, omission or irregularity which may occur or be occasioned, whether by reason of any act, negligence or default of any company or person engaged in or responsible for carrying out any of the arrangements, or otherwise in connection therewith. IWT LLP is to be released from all liabilities deriving from acts of terrorism, hijacking, civil unrest, natural calamities, labor strikes, thefts or any other factors beyond IWT LLP's control. IWT LLP reserves the right to alter or modify itineraries in anyway for the interests of tour members or due to any other uncontrollable circumstances such as weather or other local conditions. Visit our T&Cs for full terms and conditions.