This itinerary is suitable for people who are short of time or those who wish to enjoy the beautiful sunrise view over the crater lake but not to exert themselves over the full length of the Rinajni trek. You will skip the hike to the lake and proceed back to Sembalun village after your summit climb. As part of Lombok reforestation effort, each hiker will also get a chance to plant a new tree on the slope of Mount Rinjani!
ITINERARY
Day 01
SINGAPORE – LOMBOK – SENARU/SEMBALUN VILLAGE
Upon arrival at the Lombok International Airport, you will be greeted by our friendly local representative who will bring you directly to a lodge in Senaru/Sembalun village via our private transportation.
Overnight: Lodge (1156m)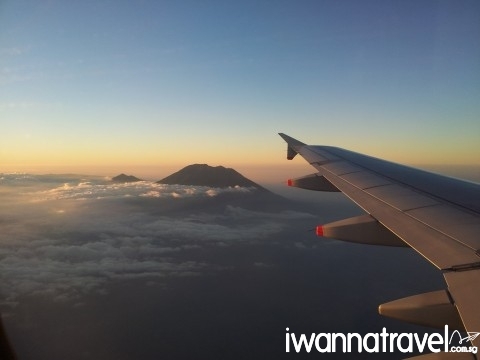 Day 02
SENARU/SEMBALUN VILLAGE – PLAWANGAN 2 (CRATER RIM 2)
After an early breakfast at the lodge, you will first proceed to the Rinjani Information Center at Sembalun Village for mandatory registration and briefing on the route details, local traditions, safety procedures and rubbish management details. You will then start off the 6 hrs trek passing checkpoints- Pemantuan (1300m), Tengengean (1500m), Pada Balong (1800m) and to Plawangan 2 (2639m). The first part of the trail is a breeze walk through a vast grassland, where you will see cattles grazing and an unobstructed view of Gunung Rinjani. After Pada Balong, the trail ascends steeply for 3 hrs to Plawangan 2 where you will be greeted with sweeping views of the crater lake Segara Anak (2000m) and Rinjani Summit (3726m). Over here, our local porters will setup the tent for you to rest, and you can also enjoy a warmth of a glowing campfire under the stars.
Overnight: Tents with sleeping bags (2639m)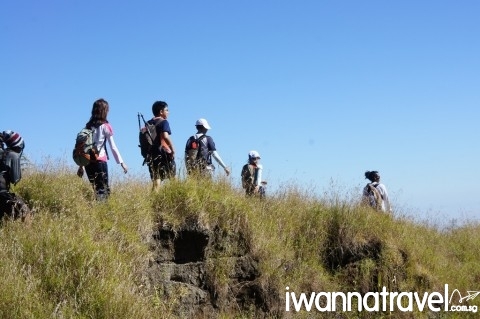 Day 03
PLAWANGAN 2 – SUMMIT – PLAWANGAN 2 – SEMBALUN VILLAGE –  SENGGIGI
You will be given an early morning wake up call for the summit trek at 3am. The terrain of the 3 hrs hike up to the summit is steep with loose volcanic soil, also the most challenging part of the Rinjani trek. After the workout, you will be rewarded with amazing sunrise views above the clouds at the summit. If the visibility is good, you can even see Bali and Mount Agung to the west and Sumbawa to the east. You will then descend back to Plawangan 2 to recharge with a quick rest and lunch before carrying on for a 5 hours descend to Sembalun where you will be transferred to your hotel in Senggigi.
*Summit climb is entirely optional, climbers who would like to conserve their energy instead could choose to have a longer rest and wait for the summitters  at the campsite.
Overnight: Hotel
Day 04
LOMBOK – SINGAPORE
Explore the pristine beaches in Senggigi or pick up some souvenirs before heading to the airport with sweet memories of the hike.
Package includes:
All local land transfers
First night accommodation in homestay
Last night accommodation in hotel
Homestay and hotel breakfast
All meals and drinks (boiled water, coffee and tea) during the trek
All camping equipment (tents, sleeping mats, sleeping bags)
Local Indonesian trekking guide (English speaking)
Porters for tents, sleeping bags, food and communal equipment
Gunung Rinjani National Park entrance fee
Tree planting for each hiker
Package excludes:
Return international air tickets
Travel insurance
Indonesia VISA (ASEAN citizens are VISA-free up to 30 days)
All meals not indicated
Porters for personal bags
Tips for guide and porters
All expenses of a personal nature
HIKING GRADE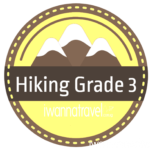 FAQ 
Need more information on Mount Rinjani? Read through our Mount Rinjani frequently asked questions and get them answered!
DESTINATION YOU MIGHT ALSO BE INTERESTED IN
4D3N Lombok and Gili Islands and 5D4N Mount Semeru
TESTIMONIALS
Profession guide ensures a safety and comfortable journey during the adventure. Tents and pillows were of good condition and organisation of daily itinerary was based on our capability and ability to continue the hike rather than rushing for the schedules. The hiking and trip journey was enjoyable.
– Adam (Group of 4 on a Mt Rinjani trip in May 2017)
The whole arrangement from the start to the end was smooth. The support of the guide was immense and we enjoyed ourselves all the way through. But kudos to the guide who made this experience a beautiful one.
– Mus (Group of 4 on a Mt Rinjani trip in May 2017)
It has been a fulfilling trip from the start to the end. Ying has been very meticulous from the beginning; paying great attention to our dietary requirement, rooming arrangement etc. Thanks Abdul, our guide, for the encouraging gestures to keep us going especially during the summit push. Fond memories for years to come!
– Celine (Group of 7 on a Mt Rinjani trip in June 2016)
Thanks to our guide Arief for making my life so much bearable during the 3d2n trek. It was a tough trek especially for someone like me who's not so fit but the scenery was really worth the sweat. Looking back it's a trip well planned and executed. Thanks for making this happen.
– Jiahui (Group of 5 on a Mt Rinjani trip in May 2016)
We are very happy with the overall arrangement of everything from the choice of trekking company, the transportation and the accommodations. We were very well taken care of on the trek. The foods on our camping trip was really great. Beyond our expectation actually. =) Thanks you Bob for the patience to answer to all our queries and giving us advises that helps us greatly to planned out our extension stay after the climb. Will definitely join their other climbs or engage them to plan another trip again. =)
– Yen Wei (Group of 9 on a Mt Rinjani & Gili Trip in Aug 2015)
Contact us today to find out more!
PHOTO GALLERY
DISCLAIMER
IWT LLP, acts only as an agent for The Client in acquiring transportation, accommodations, sightseeing, trekking and other services for The Client's benefit, and on the express condition that IWT LLP shall not be liable nor responsible for any loss (including without limitation, direct, indirect, special, incidental or consequential loss, economic loss), damage, mishap, bodily injury, death, delay, defect, omission or any irregularity that may be caused to The Client, third parties or properties. IWT LLP is to be released from all liabilities deriving from acts of terrorism, hijacking, civil unrest, natural calamities, labour strikes, thefts or any other factors beyond IWT LLP's control. Any losses and expenses are to be borne by The Client. In the event that IWT LLP is found liable by a court of competent jurisdiction on any basis in relation to The Client's booking done via IWT LLP, IWT LLP's maximum liability to the client is limited to the cost of the booking in question. See our full Terms and Conditions.