Mount Kerinci (also known as Gunung Kerinci), standing at 3805m, is the highest volcano in Indonesia and the highest peak in Sumatra. It is surrounded by the lush forest of Kerinci Seblat National Park, home to the endangered species of Sumatran Tiger Sumatran Rhinoceros. The area around Kerinci has 15 lakes, of which the highest and most beautiful is Danau Gunung Tujuh. The name "Danau Gunung Tujuh" is translated as "Seven Mountains Lake"- a seeming reference to the seven peaks forming the forested rim. At an impressive height of 1950m, it is the highest lake in Southeast Asia. Experience a tranquil night camping in the mountains where you can gaze endlessly at the stars-filled night sky. There is also an opportunity to experience the local villager's life by staying in a homestay before and after the climb. You will get to experience their daily routine in the village, where the farmers harvest cabbages and potatoes and the carefree children catch eels from the padi fields.
ITINERARY
Day 01                       
PADANG – KERSIK TUO
Upon arrival at Minangkabau International Airport, you will be picked up by your guide to your homestay in Kersik Tuo (7 hours drive). Kersik Tuo at 1500m is a conglomerate of villages surrounded with padi fields and tea plantations. The landscape of Kersik Tuo is dominated by the massive cone of Gunung Kerinci. If you take a night flight to Padang, you will reach Kersik Tuo the next day morning.
Overnight: Homestay or overnight travel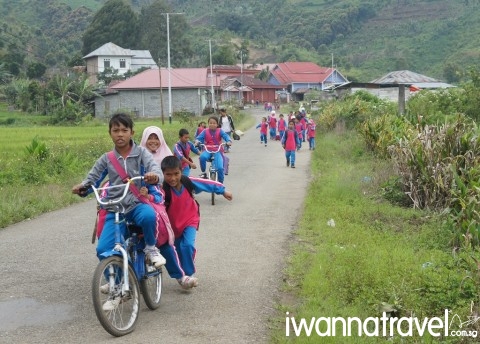 Day 02

KERSIK TUO – LAKE GUNUNG TUJUH
Wake up to the crows of rooster. After a nice homestay breakfast, your guide will bring you to Ulu Jernih village – 14km away from Kersik Tuo – where the trailhead of Lake Gunung Tujuh is located. Lake Gunung Tujuh     is a volcanic crater lake created after rainwater filled up the exploded cone of the old volcano. Lake Gunung Tujuh is translated as "Seven Mountains Lake", a seeming reference to the seven peaks comprising the forested rim. At 1950m, it is the highest lake in Southeast Asia. The 6km hike to the lake is uphill all the way till the crater rim, after which a short descend of 20 min will bring you to the water edge. You will break for lunch at the lakeside. After lunch, you will descend back to the trailhead where transport will be waiting to bring you to Telun Berasap Waterfall, a few km away from Kersik Tuo. The waterfall though only 50m high has an extremely high and powerful flow. Be prepared to get yourself fully drenched as you stand at the viewing balcony looking down into the plunge pool of the waterfall. The waterfall is aptly named as Berasap, which means smoke in Barisan Indonesian. Return back to the homestay for dinner and early sleep.
Overnight: Homestay
Day 03                       
KERSIK TUO – GUNUNG KERINCI
Wake up around 6am for breakfast, after which you will be driven to the trailhead of Gunung Kerinci. Near the trailhead, there are many potatoes, cabbages and chili farms where you can pick up some fresh vegetables for your meals in the mountain. There are 6 checkpoints between the trailhead and the summit; POS 1 (1800m), POS2 (1900m), POS3 (2000m), Shelter 1 (2400m), Shelter 2 (3000m) and Shelter 3 (3400m). The climb to Shelter 2 where you will set up tent for the night will take about 6 hrs. You will break for packed lunch either at POS 2 or POS3. The track is unmarked but well defined and of average gradient till Shelter 2. Gunung Kerinci which is part of the Kerinci Seblat National Park is rich in flora and fauna such as edelweiss, orchids, pitcher plants, hornbills, squirrels, boar and long tailed macaques. Enjoy a sumptuous cooked meal and turn in early to prepare for the next day's summit climb.
Overnight: Tent with sleeping bag
Day 04                       
GUNUNG KERINCI – KERSIK TUO
Wake up around 2am to be served a light snack of biscuits and tea. Don your windproof jacket, gloves and headlight for the 3 hrs summit climb in cold darkness. The first half of the trail will be along steep gullies surrounded by thick shrub vegetations on both sides. After climbing for about 1 1/2 hrs, you will emerge out of the tree line into Shelter 3 – the last checkpoint before the summit – to be greeted by the village lights beneath and star lights above. Beyond this point, the terrain is barren with volcanic rocks and sands and fully exposed to the wind. After another 1 ½ hrs climb, you will reach the narrow crater rim – the highest point of Gunung Kerinci – where you can take a precarious peep into the gigantic fuming crater. Watch the first rays of sun hitting Lake Gunung Tujuh and its 7 peaks with the Indian Ocean in the background.  After sunrise, you will descend the mountain and return back to your homestay in Kersik Tuo for hot shower and rest.
Overnight: Homestay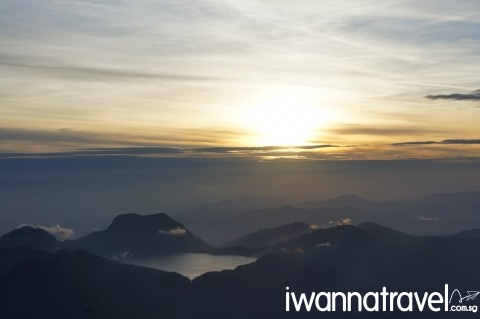 Day 05                       
KERSIK TUO – PADANG – SINGAPORE 
After breakfast, you will be transferred back to Pandang for your flight back to Singapore.
Package includes:
All land transport including airport transfers
Homestay in Kersik Tuo
Homestay breakfasts
All meals and drinks (boiled water, coffee and tea) during the trek
All camping equipments (tents, sleeping mats, sleeping bags)
Local trekking guide (English speaking)
Porters for tents, sleeping bags, food and commual equipments
Kerinci Seblat National Park entrance fee and Gunung Kerinci climbing permit fee
Package excludes:
Return international air tickets
Travel insurance
All meals not indicated
Tips for guide and porters
All expenses of a personal nature
HIKING GRADE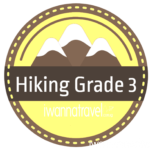 MISCELLANEOUS INFORMATION
Climbing Season: During the dry months from March to September
Rainy Season: October to February
Temperature: It gets cold in the mountain above shelter 2 at night and in the early morning. Warm clothing is an absolute must.
Difficulty Level: Climbing Kerinci is tough but anyone with good fitness and hiking experience should be able to cope. Since it is only a 2D 1N climb, you should bring along only essential items (warm clothing, headlight or trekking stick) for the climb. Porters will be responsible for carrying communal equipments, food and water. Therefore you are still expected to carry your own personal daypack of under 5 kilograms. Normal trekking throughout except for some scrambling towards the summit. No rock climbing or technical climbing skills needed.
PHOTO GALLERY
Contact us today to find out more!
DISCLAIMER
IWT LLP, acts only as an agent for The Client in acquiring transportation, accommodations, sightseeing, trekking and other services for The Client's benefit, and on the express condition that IWT LLP shall not be liable nor responsible for any loss (including without limitation, direct, indirect, special, incidental or consequential loss, economic loss), damage, mishap, bodily injury, death, delay, defect, omission or any irregularity that may be caused to The Client, third parties or properties. IWT LLP is to be released from all liabilities deriving from acts of terrorism, hijacking, civil unrest, natural calamities, labour strikes, thefts or any other factors beyond IWT LLP's control. Any losses and expenses are to be borne by The Client. In the event that IWT LLP is found liable by a court of competent jurisdiction on any basis in relation to The Client's booking done via IWT LLP, IWT LLP's maximum liability to the client is limited to the cost of the booking in question. See our full Terms and Conditions.