The Inca Trail is consistently rated by many to be one of the best treks in the world, In just 43km, the trail passes through a myriad of impressive natural landscapes from jungles, cloud forests to montane forests, and ingenuous ancient man-made structures before culminating in the crown jewel of Machu Picchu, the mysterious "Lost City of the Incas". Feel a sense of history as you hike along original Inca stone pavements and tunnels that that still lined some of the trail today. With a single day ascend of over 3,000 feet on certain days, this hike is not for the faint hearted. YOLO anyway:)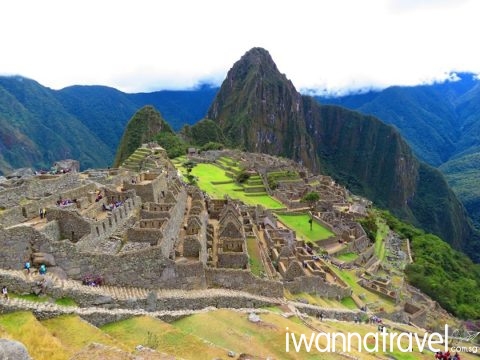 ITINERARY
Day 01
CUSCO – WAYLLABAMBA (12km)
The first day of the trek is relatively easy and serves as warm-up in the days to come. Our friendly guide will pick you up from your hotel around 5am. You will stop briefly at Ollaytaytambo for breakfast. Thereafter, you will continue the 2.5 hours scenic drive to the beginning of the trail at Piscacucho. From the Km82 trailhead, you will cross the roaring Rio Urubamba (aka Rio Vilcanota) and trek for 2-3 hours to the first Inca ruin, Llactapata (aka Patallacta). Llactapata means 'upper town' in Quechua was first discovered by Hiram Bingham in 1911. This site housed a large number of occupants, including travellers and soldiers who manned the nearby "hill fort" of Huillca Racay. After lunch, you will trek for another 2-3 hours to Wayllabamba ('grassy plain' in Quechua) where you will set up camp for the night. Along the trail you can enjoy great views of the Cordillera Urubamba and the glaciated peak of Veronica (5,860m).
Overnight: Tents with sleeping bags
Day 02
WAYLLABAMBA – PACAMAYO (12km)
Today is of similar trekking distance to Day 01 (approx. 12 km) but involves going up and over the Warmiwanusca Pass (aka Dead Woman's Pass). It begins with a steep 1.5 hour climb to Ayapata (3,300 m) where you can buy some snacks and drinks from the entrepreneuring villagers.  A further three hours ascend through cloud forests and polylepis woodlands brings you a pretty meadow known as Llulluchapampa (3,680m) where you will set up picnic mat for lunch. The Llulluchapampa area is a rich birding zone where you can find hummingbirds, flacons, eagles and the majestic Andean Condor. Another 1.5 hour uphill workout will bring you to Dead Woman's Pass (4,200m), the highest point along the Inca Trail where you will be rewarded with amazing 360 degree mountain vista. Dead Woman's Pass is called so because its mountain ridge resembles the contours of a supine woman. Thereafter you will descend for 1.5 hours to the valley floor towards Pacamayo (3,600m) where we you set up tent for the night.
Overnight: Tents with sleeping bags
Day 03
PACAMAYO – WINAY WAYNA (15km)
Many hikers consider today's trail to be the most interesting as it passes different landscape zones and many Inca ruins – Runkuracay, Sayacmarca, Phuyupatamarca, Intipata, Wiñay Wayna. An hour uphill hike will bring you to Runkuracay (aka Egg Hut), a circular ruin which sits on a commanding position overlooking the Pacamayo valley below. It is believed to be an ancient lookout point for watching the incoming road to Machu Picchu. Another 45 minutes hike will bring you to the top of the second mountain pass: Abra de Runkuracay (4,000m). From here, the trail consists of beautiful original Inca stone pavement and steps in the midst of magical cloud forest, replete with orchids, mosses, ferns and other wild flowers. An hour from the second pass, you will reach Sayacmarca (aka Inaccessible Town) – an Inca ruin protected on three sides by sheer cliffs. You will pass through an original Inca tunnel before scaling up the third and final pass at 3,700m. Shortly after the pass, you will reach Phuyupatamarca ('The City above the Clouds') the most impressive Inca ruin so far with agricultural terraces, fountains, and an intricate series of ceremonial baths connected by water channels. From Phuyupatamarca, it is a 3 hours walk down a flight of Inca steps to your last campsite, close to Wiñay Wayna (aka Forever Young) – an Inca ruin built on a steep hillside overlooking the Urubamba River.
Overnight: Tents with sleeping bags
Day 04
WINAY WAYNA – MACHU PICCHU – CUSCO (5km)

Wake up early and have breakfast around 430am. Don your headlights and get ready for a 1.5 hour hike out in the dark through a cloud forest contour path to Intipunku (Sun Gate) where you can enjoy a magical sunrise view over the entire Machu Picchu ruin with the Urubamba River flowing underneath and the mountains of Machu Picchu and Huayna Picchu in its background. Located at 2745 meters above the sea level, Intipunku is the first place that you can actually see the whole sanctuary. It is believed to serve as a control gate for those wishing to enter or leave the complex. From Intipunku is another hour downhill hike to the crown ruin. Proceed for a 1.5 hour guided tour of the ruin which will set your imagination 500 years back to the Inca golden age. Thereafter, you will have time to explore the ruin on your own or climb up Huayna Picchu (have to be pre-arranged). In the afternoon, you will aboard a 20 minutes shuttle bus ride down to Aguas Calientes town for lunch. After lunch, you will take the train back to Ollantaytambo where you will be transferred by coach back to Cusco.
Package includes:
All local land transfers
Inca Trail permit and Machu Picchu entrance fee
English speaking trekking guide
Experienced cook
All meals and drinks (boiled water, coffee and tea) during the trek
All camping equipment (tents, sleeping mats, sleeping bags)
Porters for tents, sleeping bags, food and communal equipment
Shuttle bus ride from Machu Picchu to Aguas Calientes
Tourist train ride from Aguas Calientes to Ollantaytambo
First aid kit including emergency oxygen bottle
Package excludes:
Return international air tickets
Travel insurance
All meals not indicated
Porters for personal bags
Tips for guide and porters
Entrance fee to climb Huayna Picchu (optional)
All expenses of a personal nature
HIKING GRADE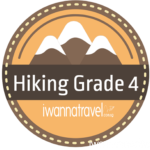 Contact us today to find out more!
DISCLAIMER
IWT LLP, acts only as an agent for The Client in acquiring transportation, accommodations, sightseeing, trekking and other services for The Client's benefit, and on the express condition that IWT LLP shall not be liable nor responsible for any loss (including without limitation, direct, indirect, special, incidental or consequential loss, economic loss), damage, mishap, bodily injury, death, delay, defect, omission or any irregularity that may be caused to The Client, third parties or properties. IWT LLP is to be released from all liabilities deriving from acts of terrorism, hijacking, civil unrest, natural calamities, labour strikes, thefts or any other factors beyond IWT LLP's control. Any losses and expenses are to be borne by The Client. In the event that IWT LLP is found liable by a court of competent jurisdiction on any basis in relation to The Client's booking done via IWT LLP, IWT LLP's maximum liability to the client is limited to the cost of the booking in question. See our full Terms and Conditions.