Medan is the ultimate gateway to nature's wonders in Northern Sumatra with a full range of activities that cater to your different interests. Long famed for its proximity to the largest volcanic lake in the world – the spectacular Lake Toba, there are many other sights not to be missed as well, such as Berastagi's fuming volcanoes – Mt Sibayak and Mt Sinabung, and the highest waterfall in Indonesia – the magnificient Sipiso-Piso Waterfall. Culture buffs will have a heyday mingling with the locals in Berastagi town where you can explore the fruit and flower markets and the native villages of the Karo people. Samosir Island with its idyllic and laid-back setting in the middle of Lake Toba is a great place to relax and rejuvenate your spirit at the end of your sojourn.
ITINERARY
Day 01
SINGAPORE – MEDAN – LAKE TOBA
Upon arrival at Medan's Kuala Namu International Airport, you will be greeted by our friendly local representative who will embark on a picturesque journey through pine forests, terraced plantations and verdant meadows to Lake Toba, the largest volcanic lake in the world (~6 hrs drive). Arrive at Parapat and take the ferry to Samosir Island, a scenic island in the middle of the lake. Settle into accommodation on the edge of the lake.
Overnight: Hotel or Guesthouse at Lake Toba
Day 02
LAKE TOBA
Explore Batak culture and the beautiful natural scenery around Samosir Island. Simanindo, the house of a former Batak chief which has been converted into an Ethnological Museum (Huta Bolon), showcases the history and culture of the Batak tribe. Ambarita is an ancient Batak tribal village, well known for its ancient courtyard of stone chairs and table in front of the king's house. The courtyard is said to be the place where village matters were discussed and wrongdoers tried. There is also a separate courtyard where the accused were tortured and beheaded. There is an option to visit the local market or just to sit back, swim and relax by the lake. Bike enthusiasts can try the sixty mile bicycle ride around the circumference of the island.
Overnight: Hotel or Guesthouse at Lake Toba
Day 03
LAKE TOBA – SIPISO PISO WATERFALL – BERASTAGI 
Today you will proceed to the Karo highlands in Berastagi-  home of the Karo Batak people, via our private transport (~4 hrs drive away). Along the way, you will visit the magnificent 120 m high Sipiso Piso Waterfall reputed to be the highest waterfall in Indonesia. For the more adventurous travelers, you can trek down (~1 hr return hike) to the bottom of the the waterfall to take a peek at its whirling plunge pool.  After settling down at the guesthouse, devote some time to immerse yourself in the local culture of Berastagi. Swing by the local fruit and flower markets, explore the native Batak Karo villages and enjoy a leisure hike up to Gundaling hill for a panoramic view of volcanoes Sinabung and Sibayak.
Overnight: Hotel or Guesthouse at Berastagi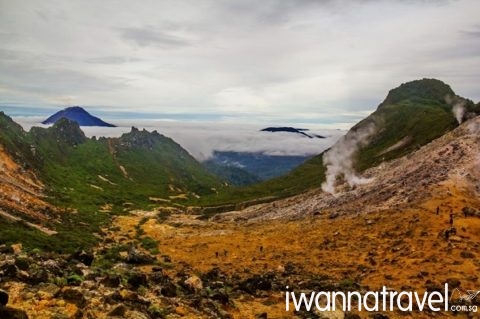 Day 04
MEDAN – SINGAPORE
An early morning hike up (~3 hrs) to the summit of Gunung Sibayak will reward you with sweeping views of the surrounding volcano landscape. The volcano is high in geothermal activity with fuming vents spewing out crystalline sulphur which was mined on a small scale in the past. There is a beautiful heart shaped crater lake where love wordings have been formed by visitors using the volcanic rocks. Descend to the volcano base and take a dip in one of the hot spring pools to refresh yourself. Visit the vegetables, fruits and flowers markets and savour one of its most famous produce – Markisa (passion fruits). Enjoy a leisure breakfast before heading back to Medan (~3 hrs) for your flight home.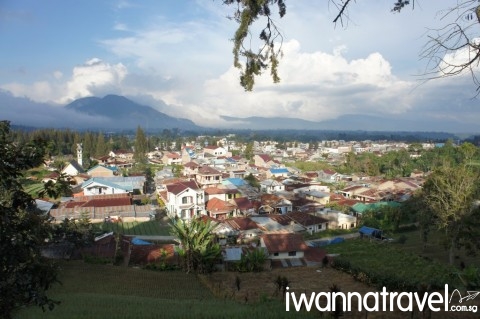 Package includes:
All local land transfers including airport transfers
Guided Mt Sibayak sunrise hike
Ferry tickets to Samosir
Entrance fees to Sipiso-piso waterfalls
All accommodations
Local Indonesian guide cum driver (English speaking)
Package excludes:
Return international air tickets
Travel insurance
Hot spring fees (optional stop)
Indonesian VISA (ASEAN citizens are VISA-free up to 30 days)
All meals not indicated
Tips for guide
All expenses of a personal nature
MISCELLANEOUS INFORMATION
Climbing Season: Preferred months for hiking Gunung Sibayak is during the dry months from April to November
Peak Season: July to December
Temperature: It can very be cold for the sunrise hike to Gunung Sibayak so warm clothing is an absolute must.
Difficulty Level: Gunung Sibayak is a suitable volcano for beginners. Anyone in reasonable shape should be able to manage. It takes around 2-3 hours to the summit. You are expected to carry your own water (2 litres are more than enough) and some snacks.  No rock climbing or technical climbing skills are needed.
OPTIONAL PROGRAM
Gunung Sinabung is a 7-8 hour day hike near Berastagi that can be arranged for keen hikers. Camping is possible on the volcanoes but guests with high reaction to fumes should take note.
Bukit Lawang Orang Sanctuary and other attractions in the vicinity or extensions in Lake Toba or Medan can also be arranged according to your wishes.
As the cost might be too high for individual travelers, we recommend individual travelers to consider public transport.
Looking for a Luxury tour option in 4 star resorts? Check out here.
Need some inspiration? Check out Nicky's Maiden Solo Trip to Medan, Mount Sibayak & Lake Toba with us!
TESTIMONIALS
We decided for iwannatravel after contacting a few agencies. Ying had been very responsive, patient and flexible in providing our customized itinerary. It would have taken us much effort and headache if were to plan this ourselves. Activities were well planned and spaced out unlike the hectic and fast paced  group tours which we undertook in the past. The tour guide ( was very knowledgeable of the sites visited and importantly he was very humorous and kept us entertained and informed throughout the trip. Highly efficient from start to end. 
– Ms. Chen (Group of 4 on a 4D3N trip to Lake Toba – Berastagi – Medan in Jun 2016)
Bob was recommended to me through my cousin. He was always on the ball before, during and even after the trip; soliciting feedback from us to improve on her offering. She was also very understanding to our cost concerns; revising the itinerary a few times so as to meet our budget. Our guide was very professional; he was always doing his best to accommodate our needs and flexible with our request.  Our driver was very careful with his driving and extremely thoughtful about the air-con temperature and toilet break. We strongly recommend you to book your adventure through iwannatravel. Thank you iwannatravel. 加油!
– Esther (Group of 3 on a 4D3N trip to Lake Toba – Berastagi – Medan in Sep 2015)
Guide could communicate well and was very personable. Itinerary was flexible. Enjoyed being in a non tourist area to visit the long house village. Guide even went marketing for us! E.g chose fruit for us.
– Meida (Group of 2 on a 3D2N trip to Lake Toba – Berastagi in Oct 2014)
PHOTO GALLERY
Contact us today to find out more!
DISCLAIMER
IWT LLP, acts only as an agent for The Client in acquiring transportation, accommodations, sightseeing, trekking and other services for The Client's benefit, and on the express condition that IWT LLP shall not be liable nor responsible for any loss (including without limitation, direct, indirect, special, incidental or consequential loss, economic loss), damage, mishap, bodily injury, death, delay, defect, omission or any irregularity that may be caused to The Client, third parties or properties. IWT LLP is to be released from all liabilities deriving from acts of terrorism, hijacking, civil unrest, natural calamities, labour strikes, thefts or any other factors beyond IWT LLP's control. Any losses and expenses are to be borne by The Client. In the event that IWT LLP is found liable by a court of competent jurisdiction on any basis in relation to The Client's booking done via IWT LLP, IWT LLP's maximum liability to the client is limited to the cost of the booking in question. See our full Terms and Conditions.