Events are fun activities or short weekend getaways organised by us for everyone to participate in. 
These events encompass the spirit of iwannatravel, where we believe in having fun and creating memorable experiences for everybody. 
We hope to keep in touch with you as friends, so do join in our Mailing List or follow us on Facebook to receive updates on upcoming events!

Upcoming Events
Events List Navigation
July 2017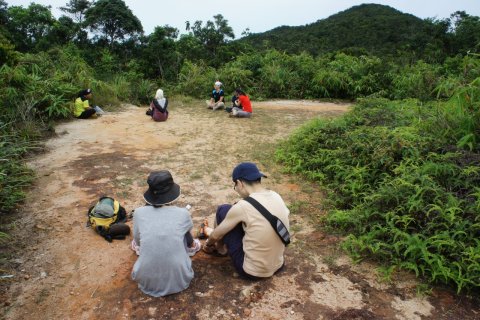 Mount Belumut (or Gunung Belumut) stands at 1,010 metres tall. Located near Kluang town in the Johor state of Malaysia, it is only a few hours drive from Singapore and makes an excellent day trip. Date: 15th July 2017 Meeting Time and Venue: 5am at taxi stand outside Marsiling MRT Station Expected Group Size: 10 pax ITINERARY 500am – Pick up from Marsiling MRT Station by our friendly driver. (There will be no breakfast stop along the way. Kindly have your breakfast at home or bring some…
Find out more »
August 2017
September 2017
October 2017
November 2017
+ Export Events
Disclaimer: IWT LLP, acts only as agent for the client in acquiring transportation, accommodations, sightseeing, trekking and other services for the clients' benefit, and on the express condition that IWT LLP shall not be liable for any loss, damage, mishap, death, bodily injury, delay, defect, omission or irregularity which may occur or be occasioned, whether by reason of any act, negligence or default of any company or person engaged in or responsible for carrying out any of the arrangements, or otherwise in connection therewith. IWT LLP is to be released from all liabilities deriving from acts of terrorism, hijacking, civil unrest, natural calamities, labor strikes, thefts or any other factors beyond IWT LLP's control. IWT LLP reserves the right to alter or modify itineraries in anyway for the interests of tour members or due to any other uncontrollable circumstances such as weather or other local conditions. Visit our T&Cs for full terms and conditions.